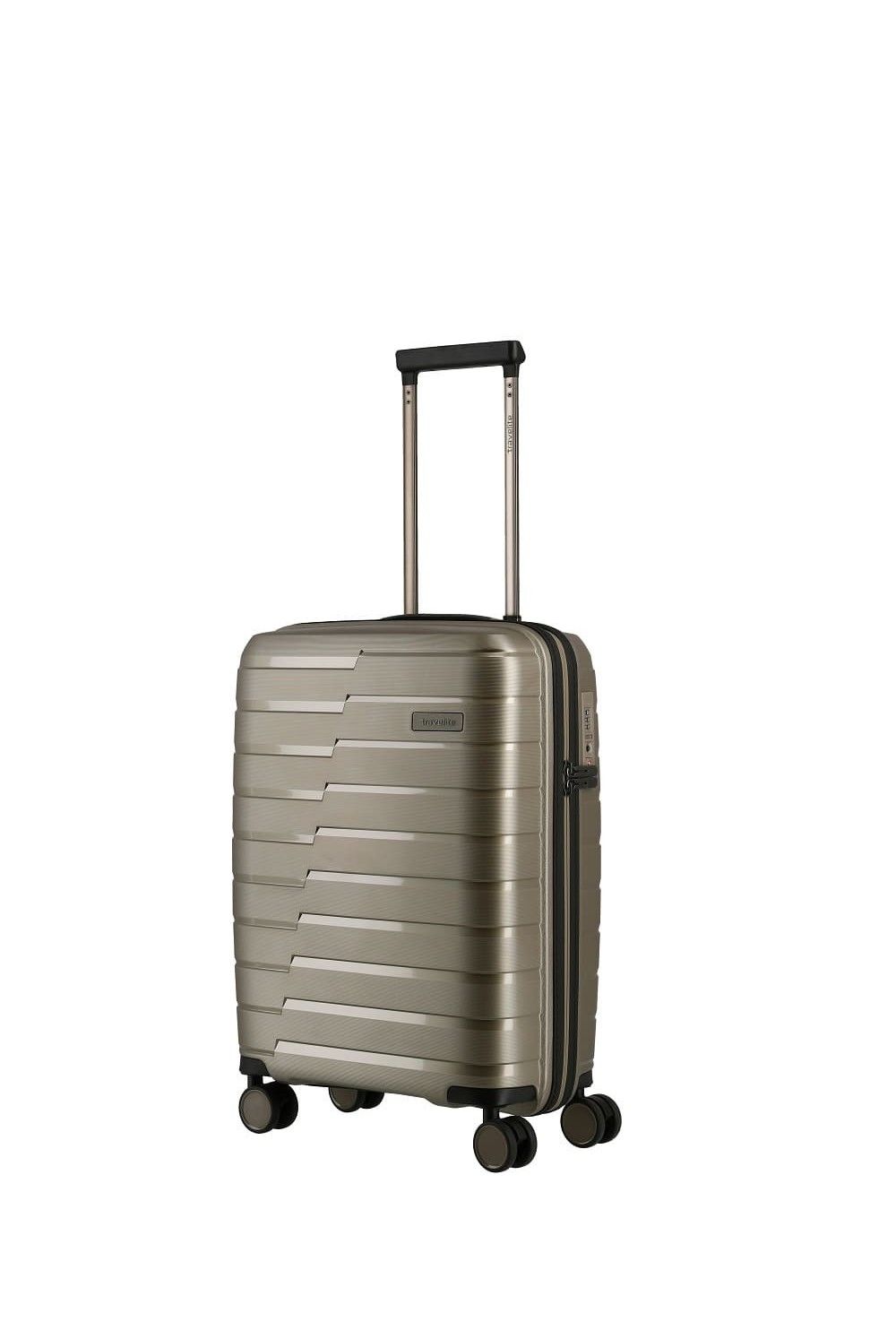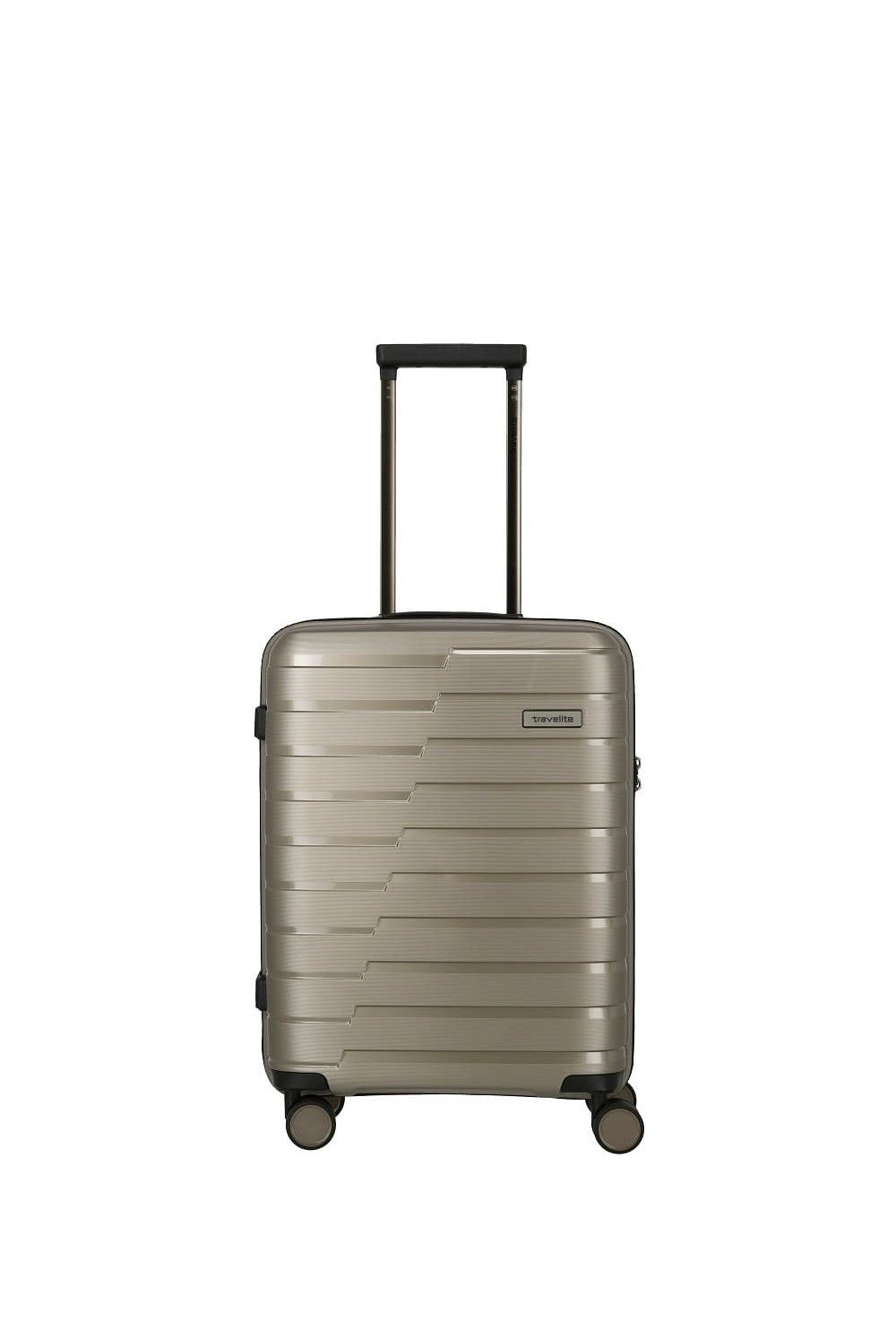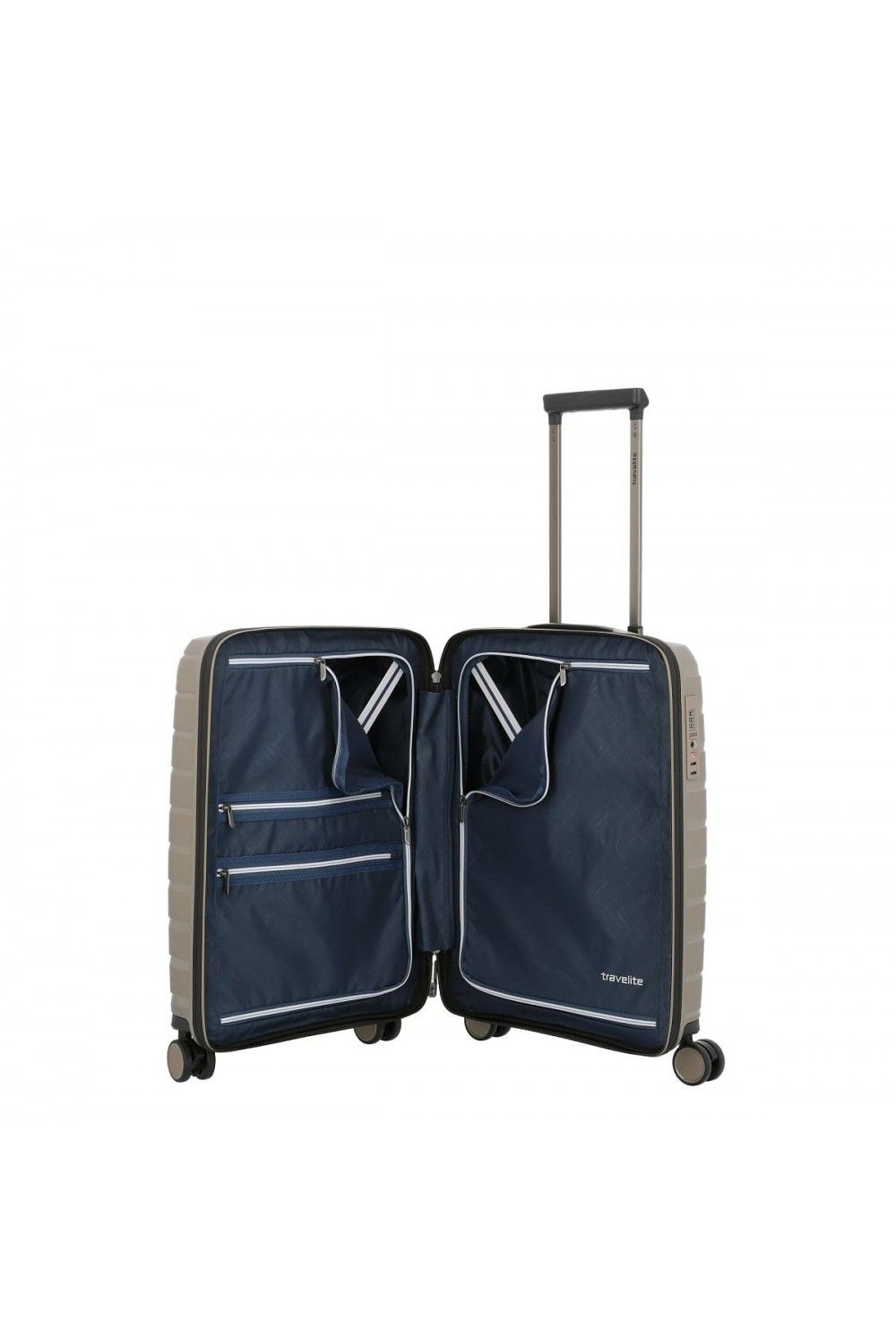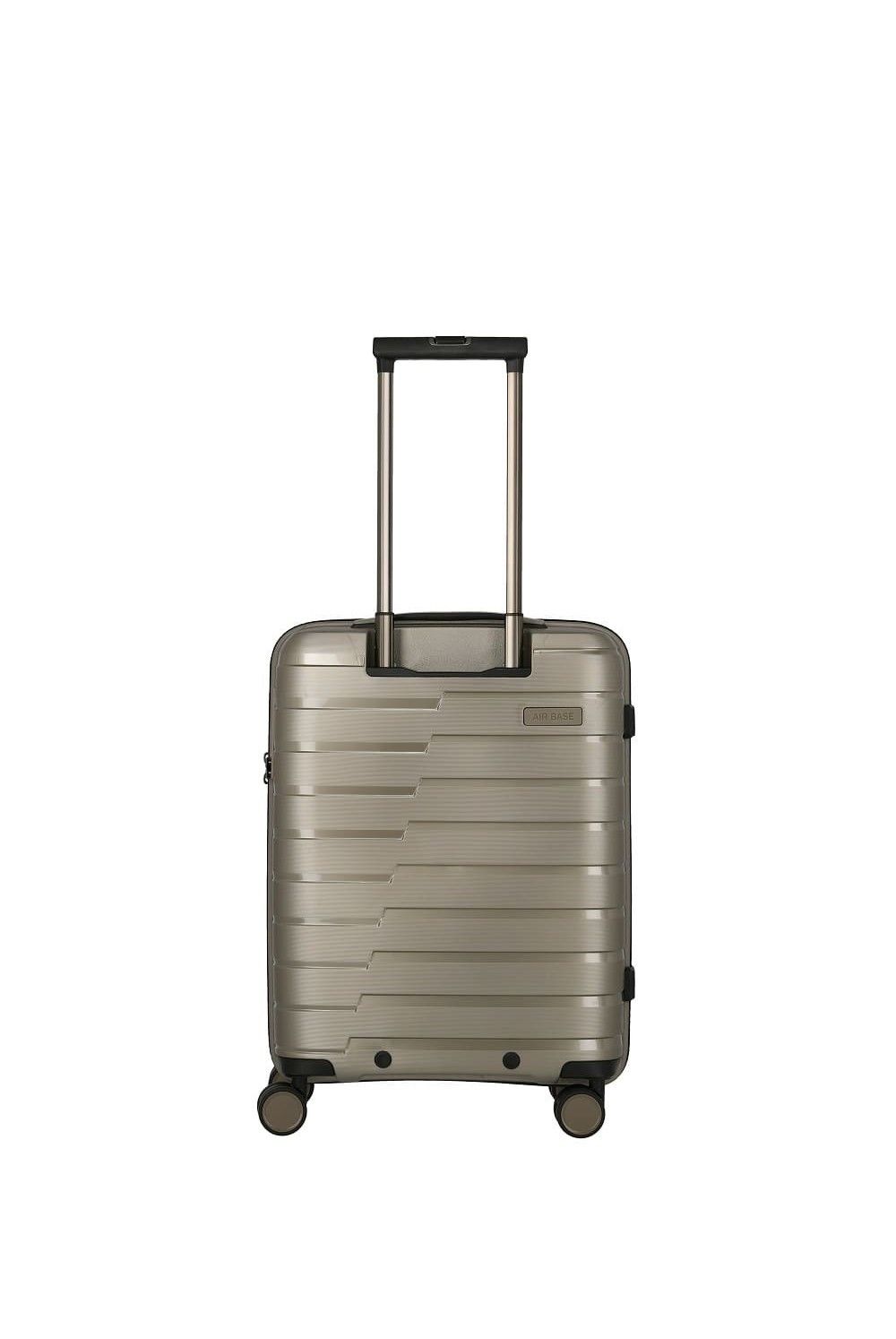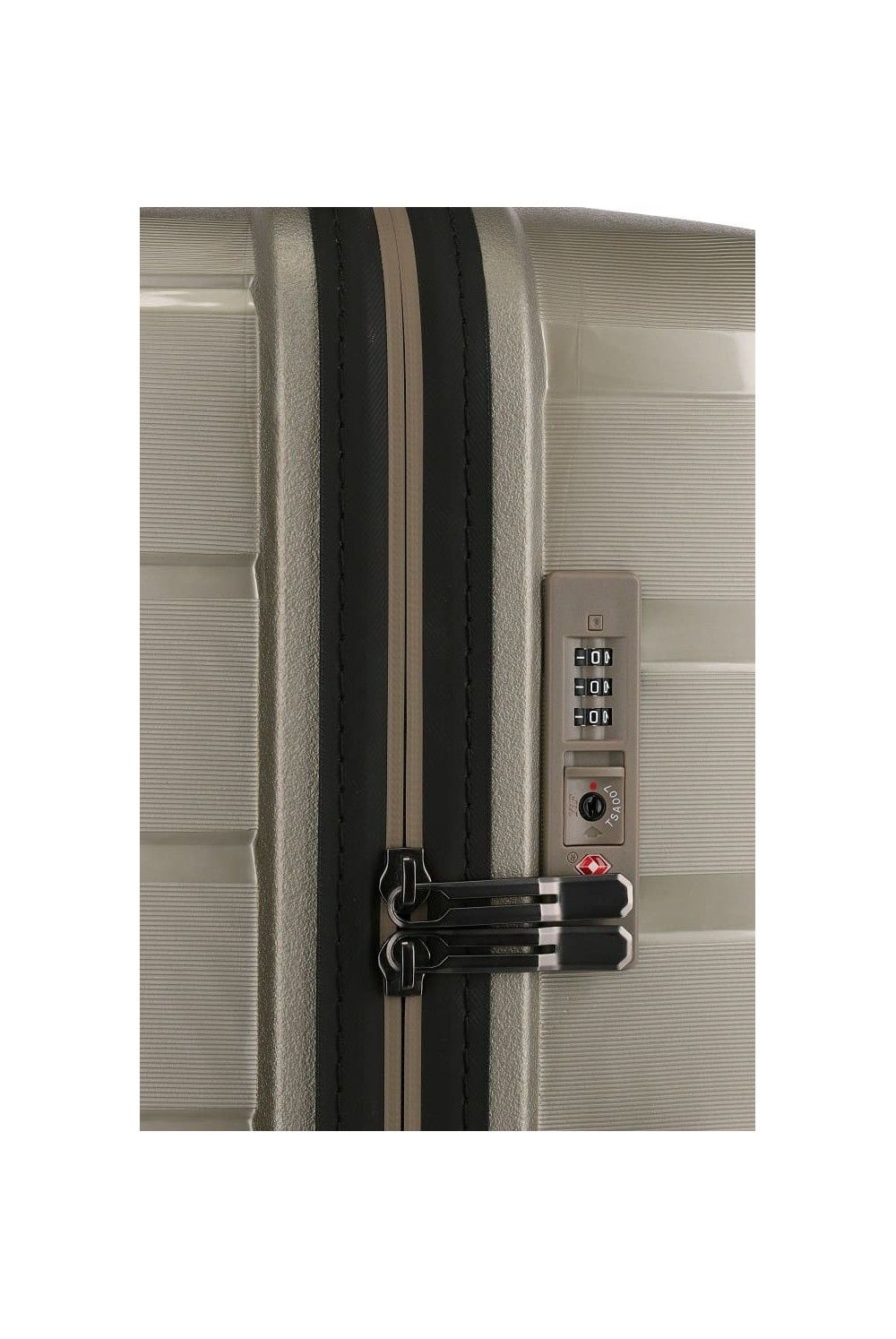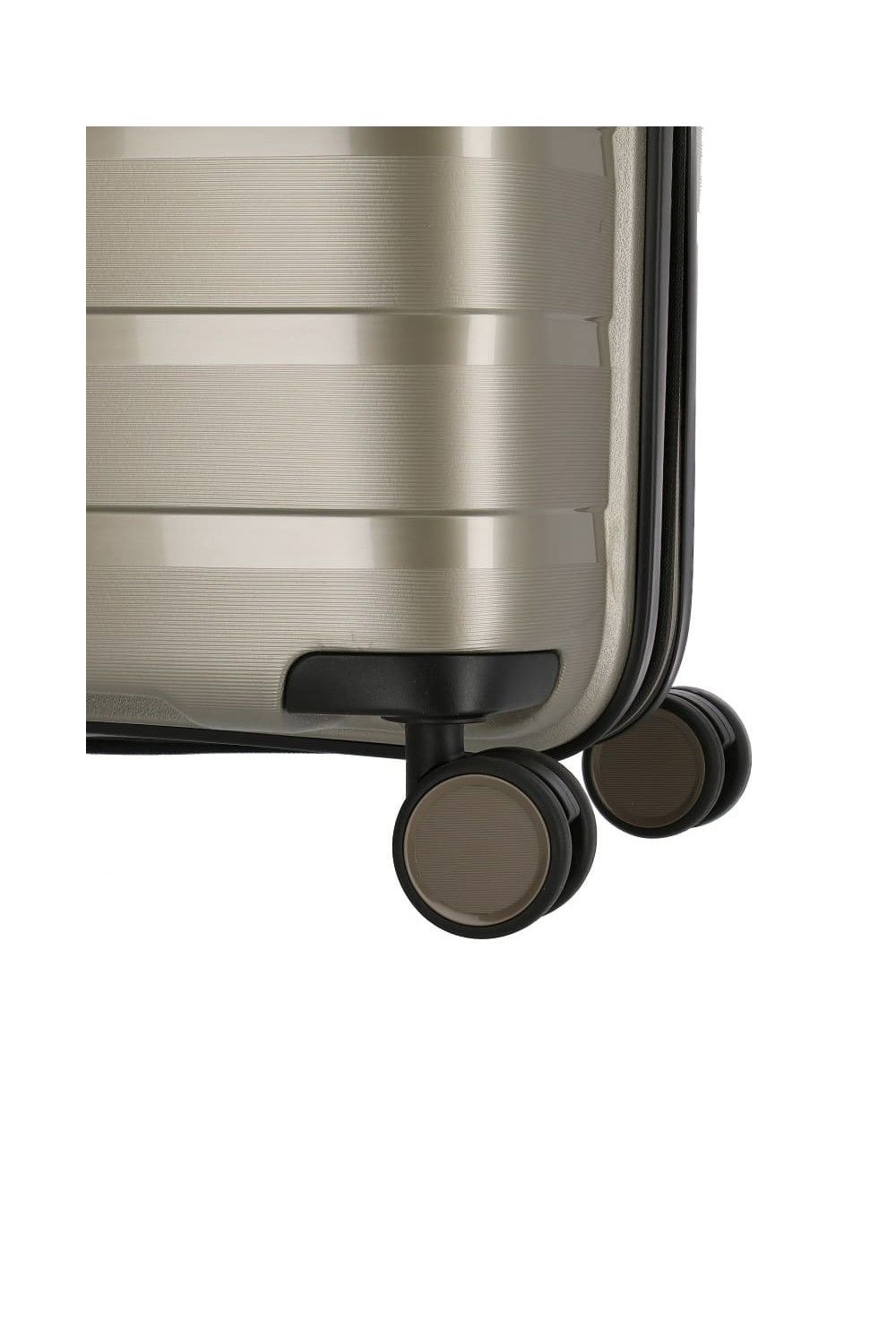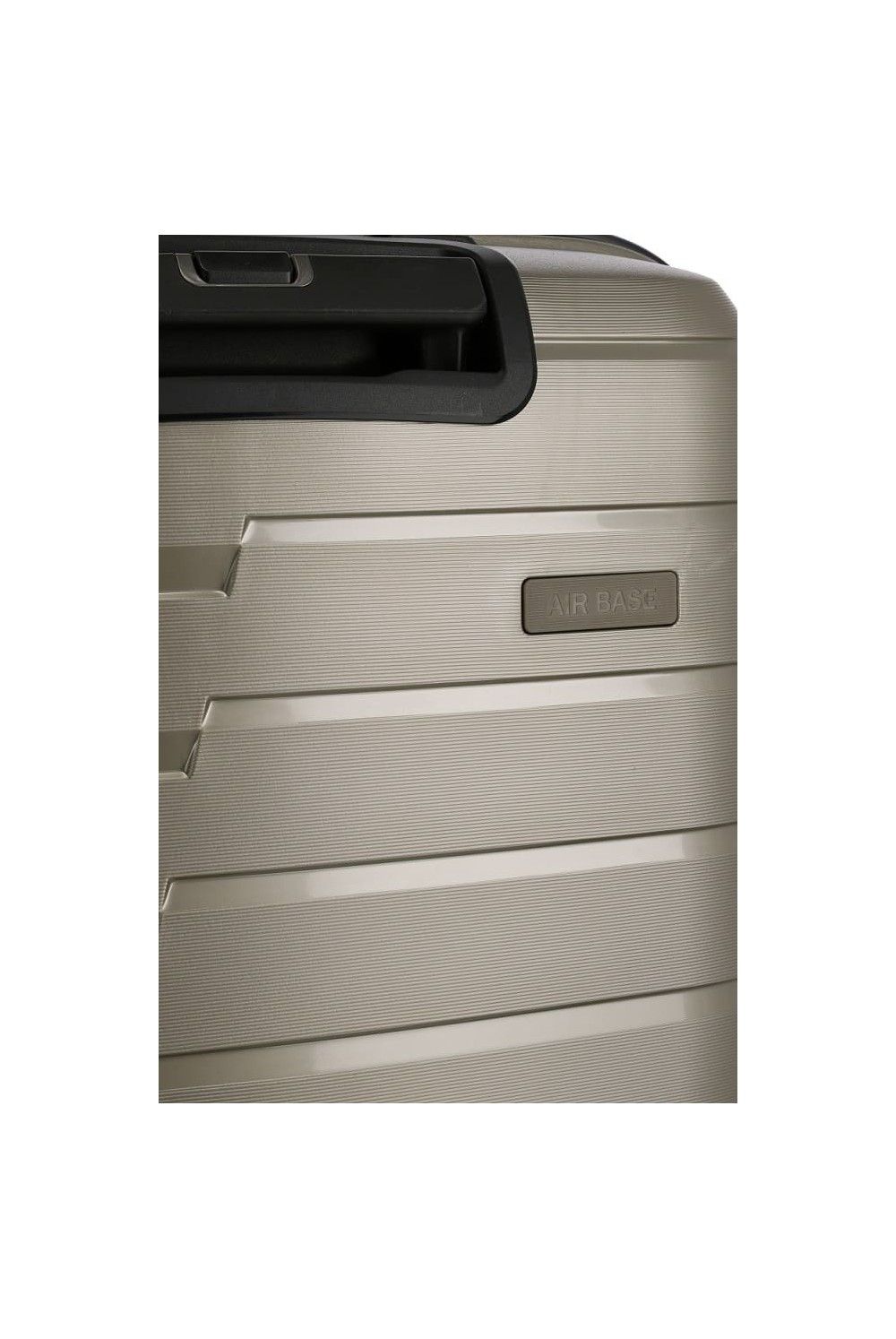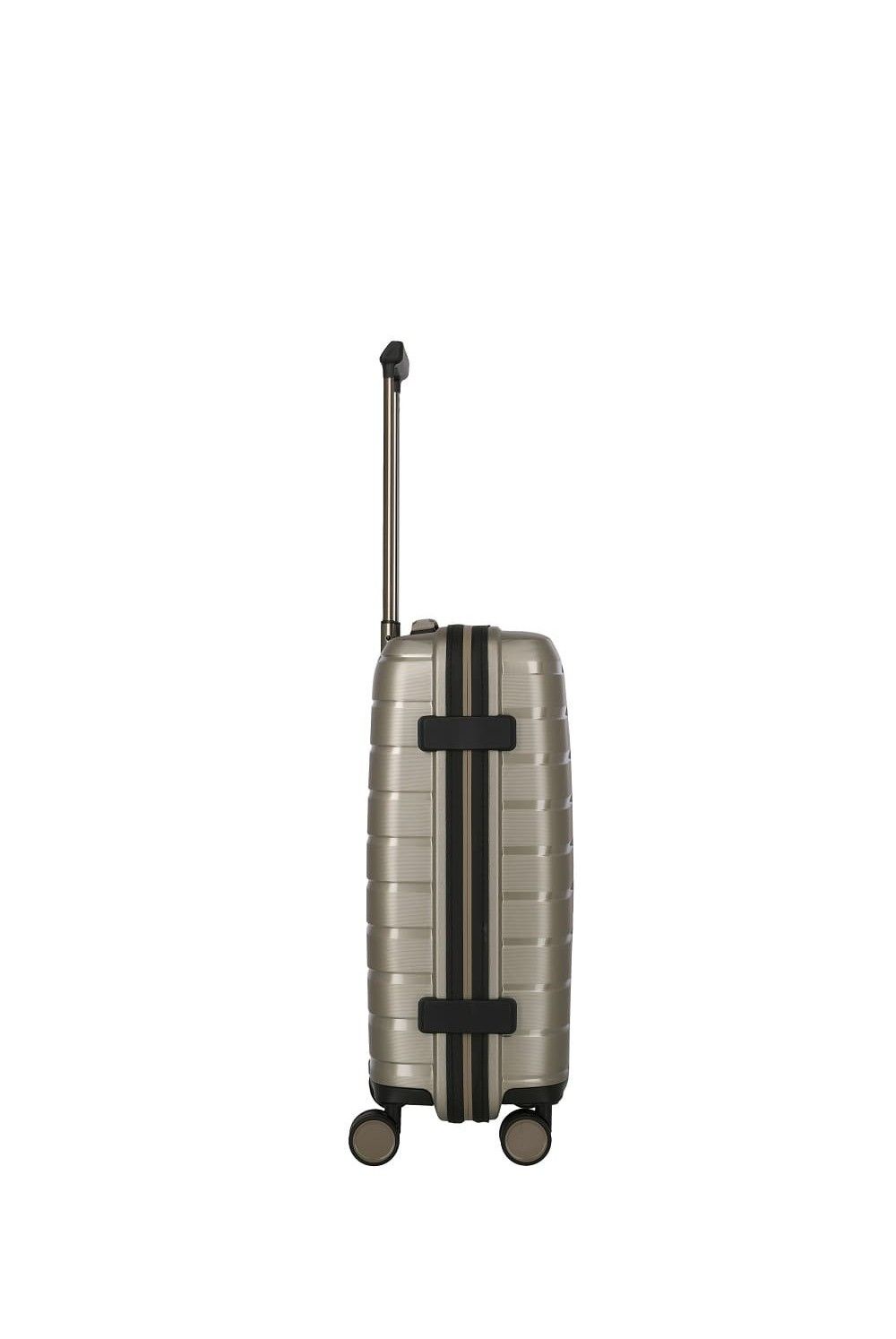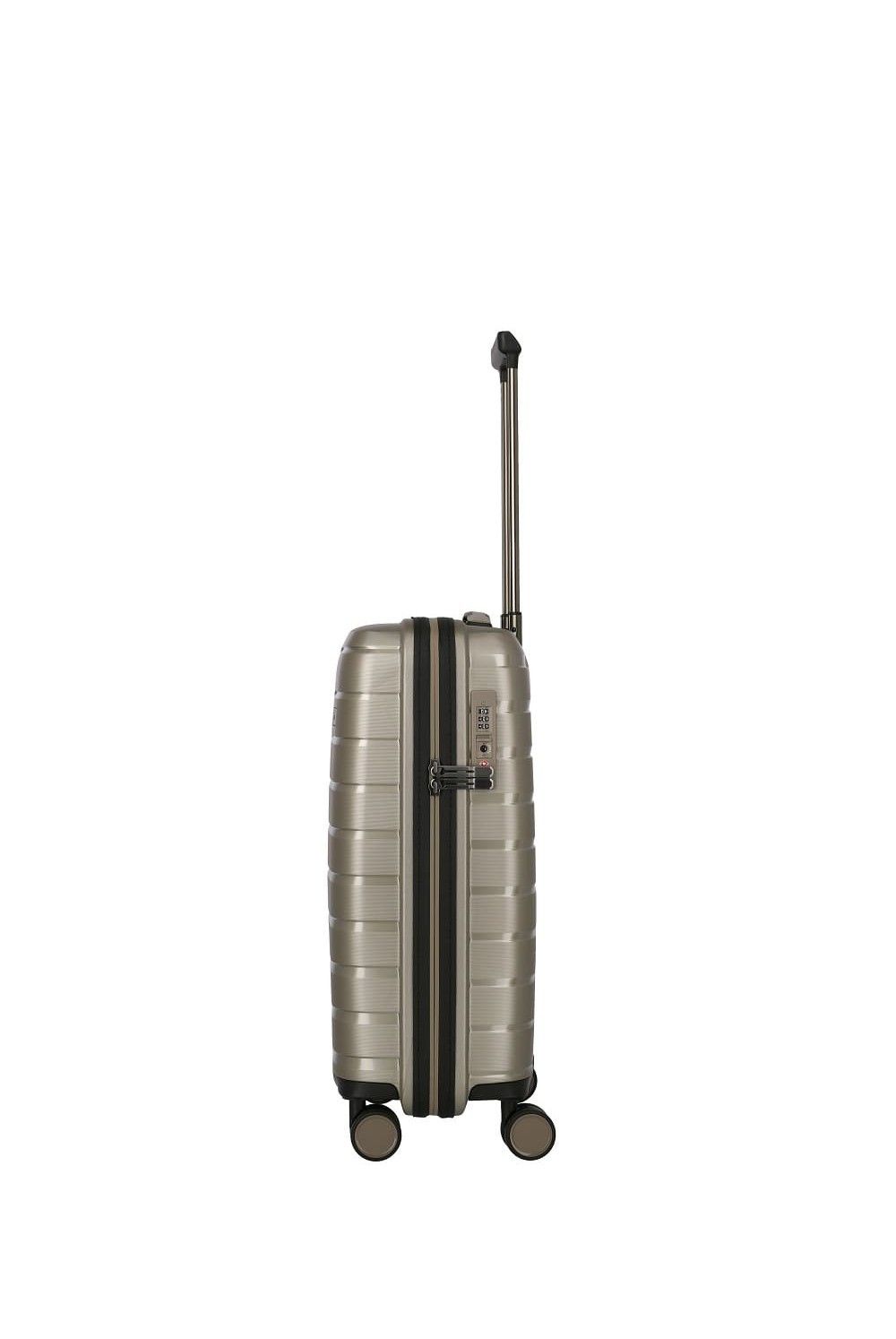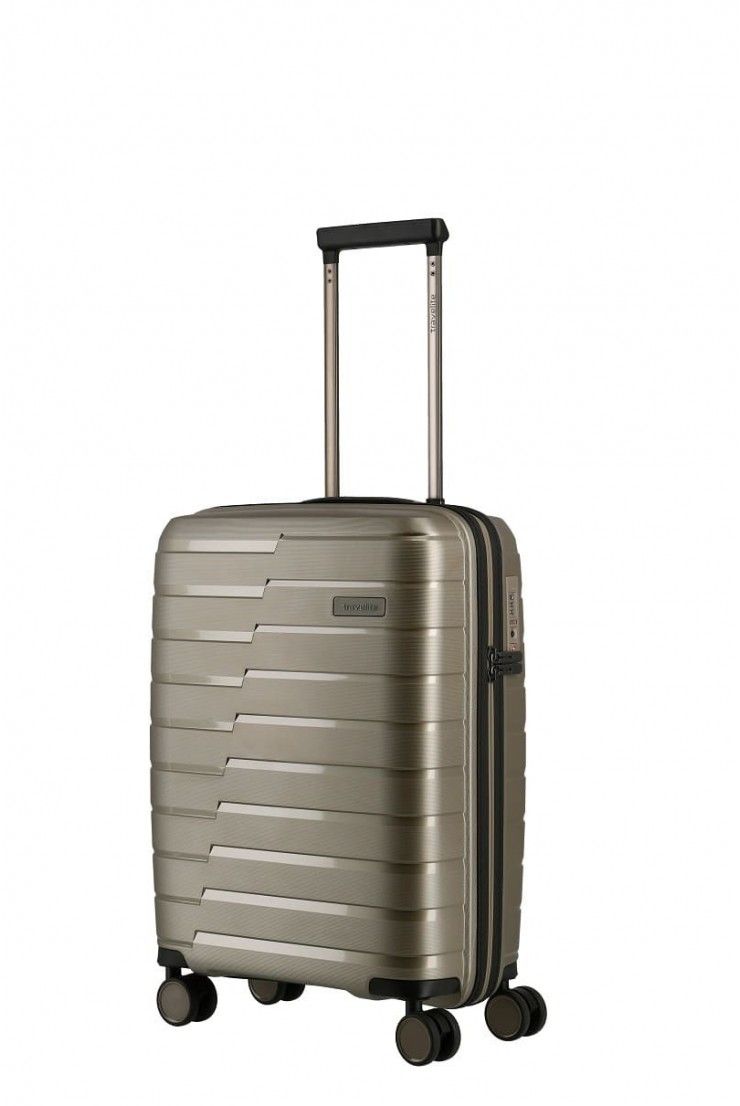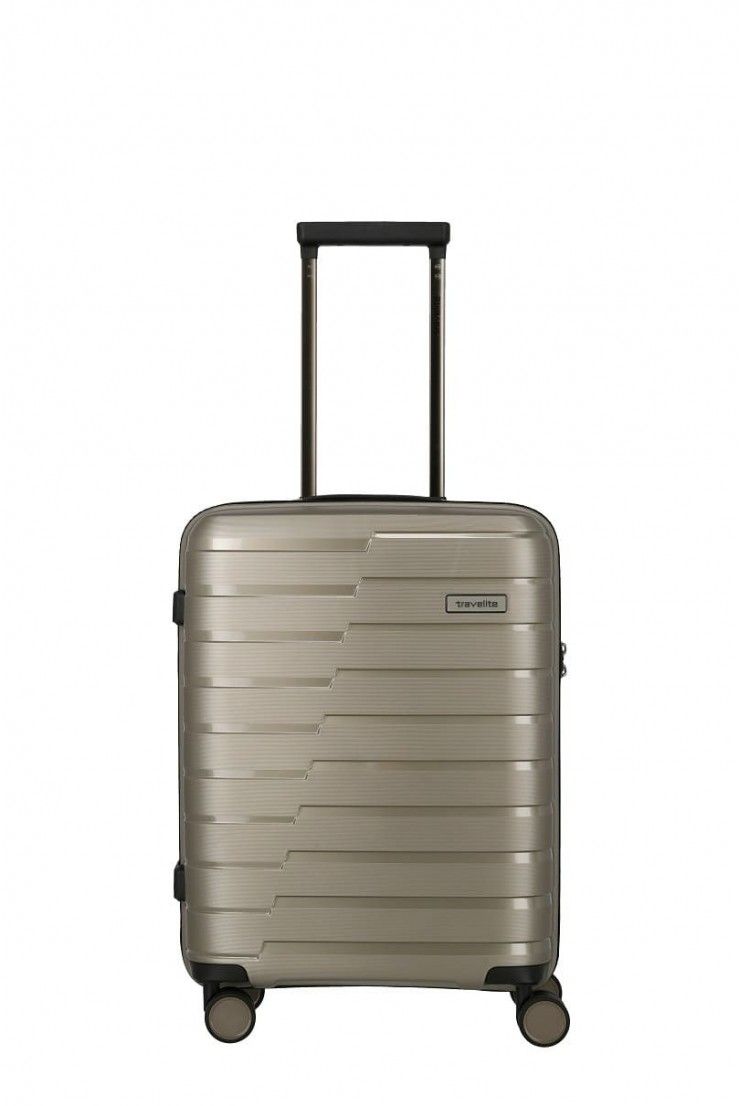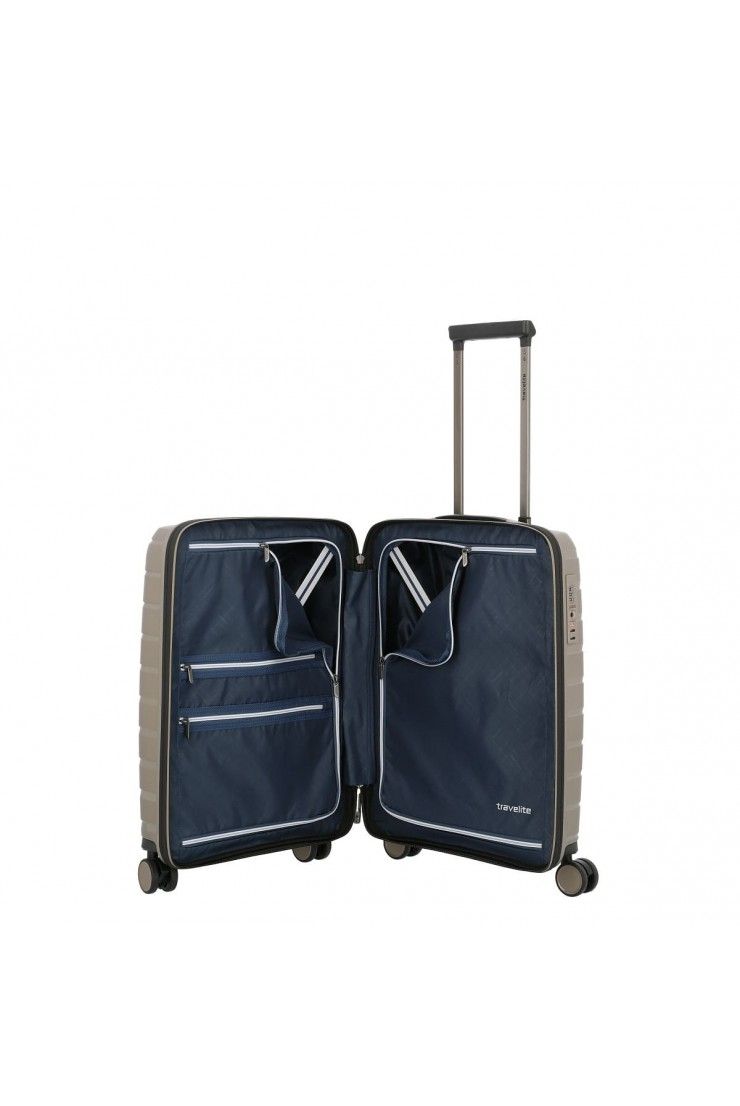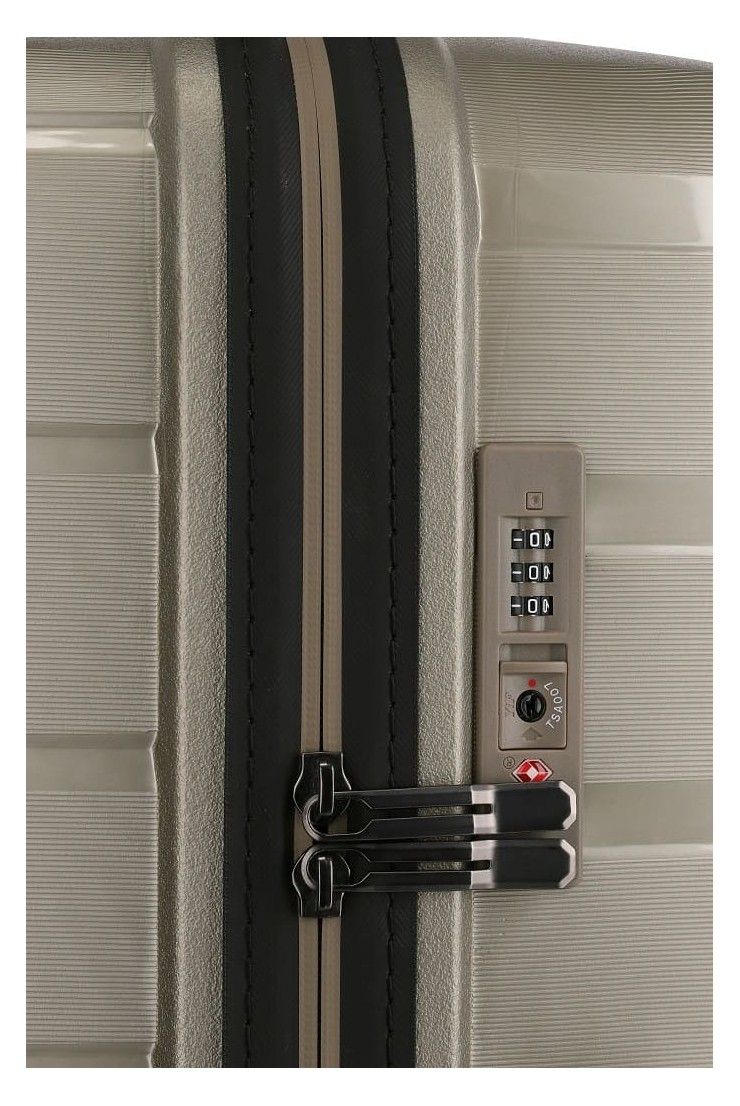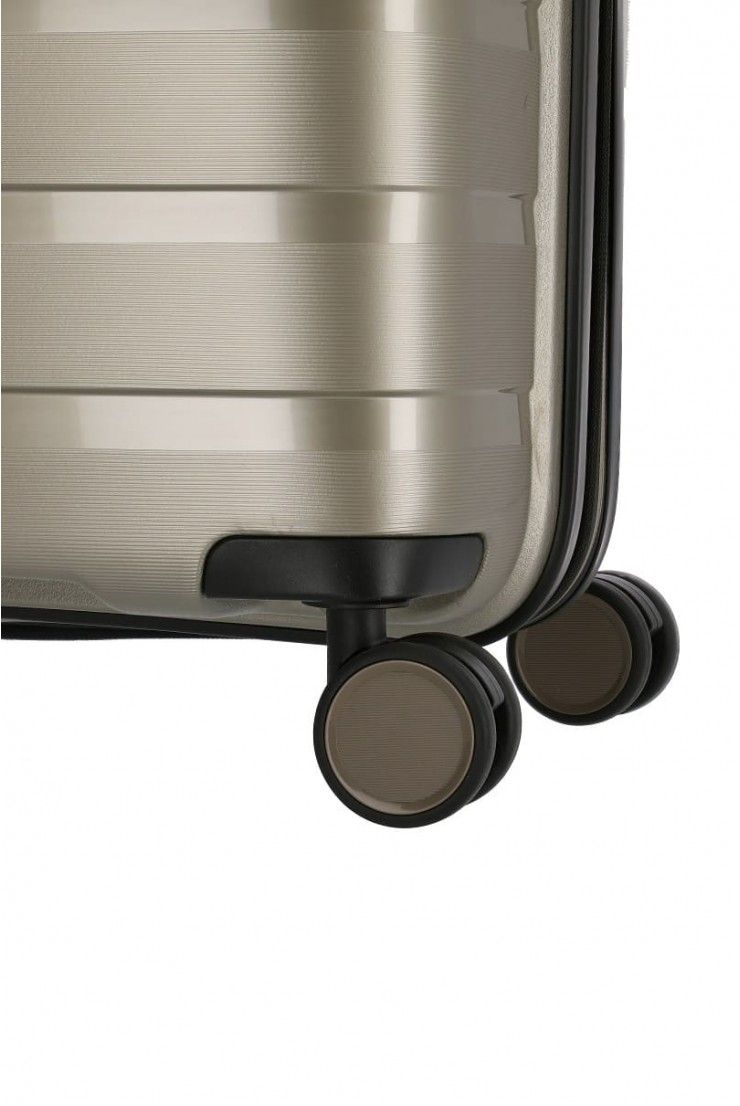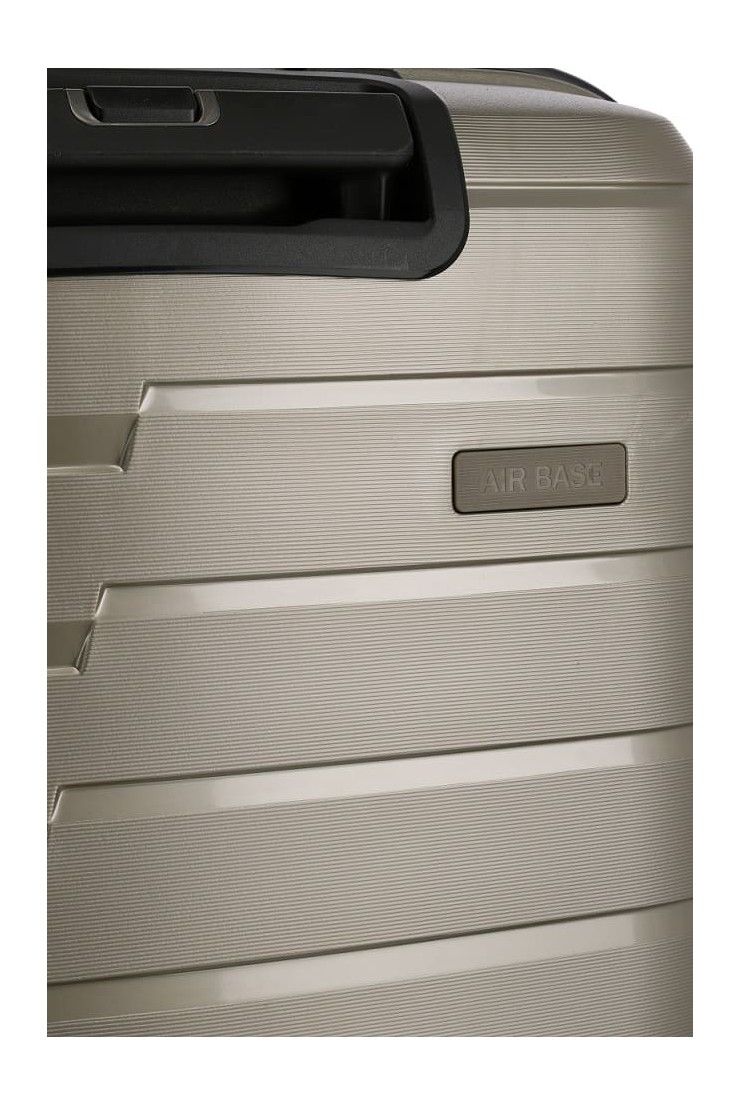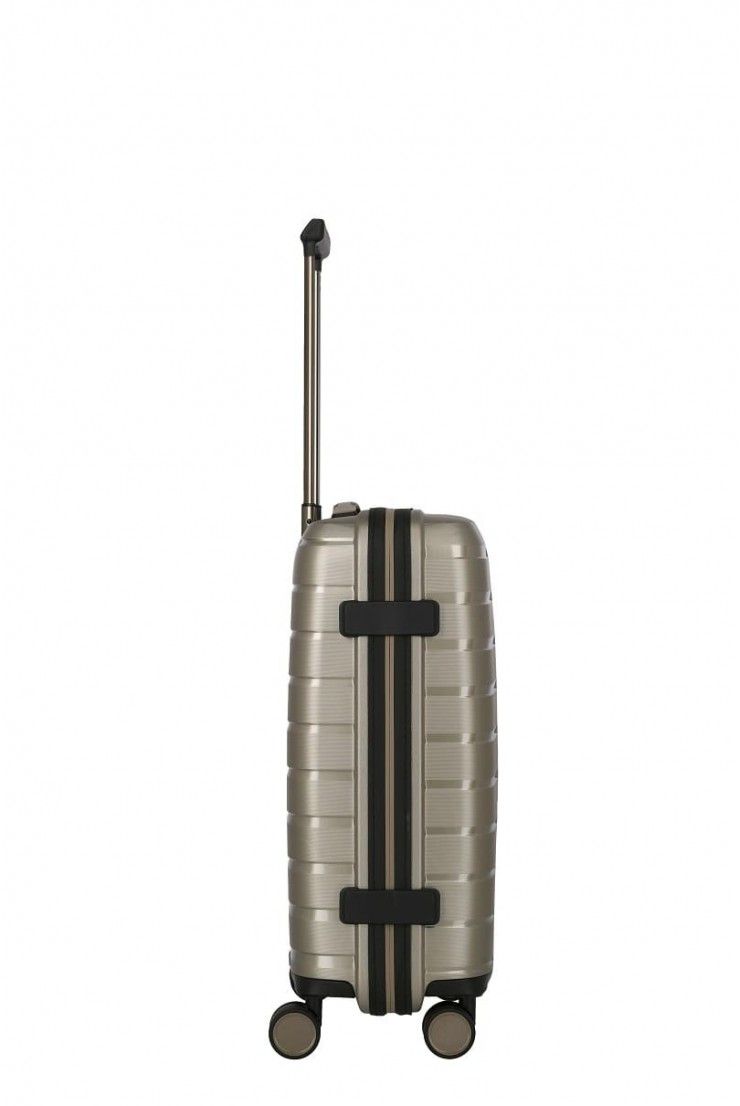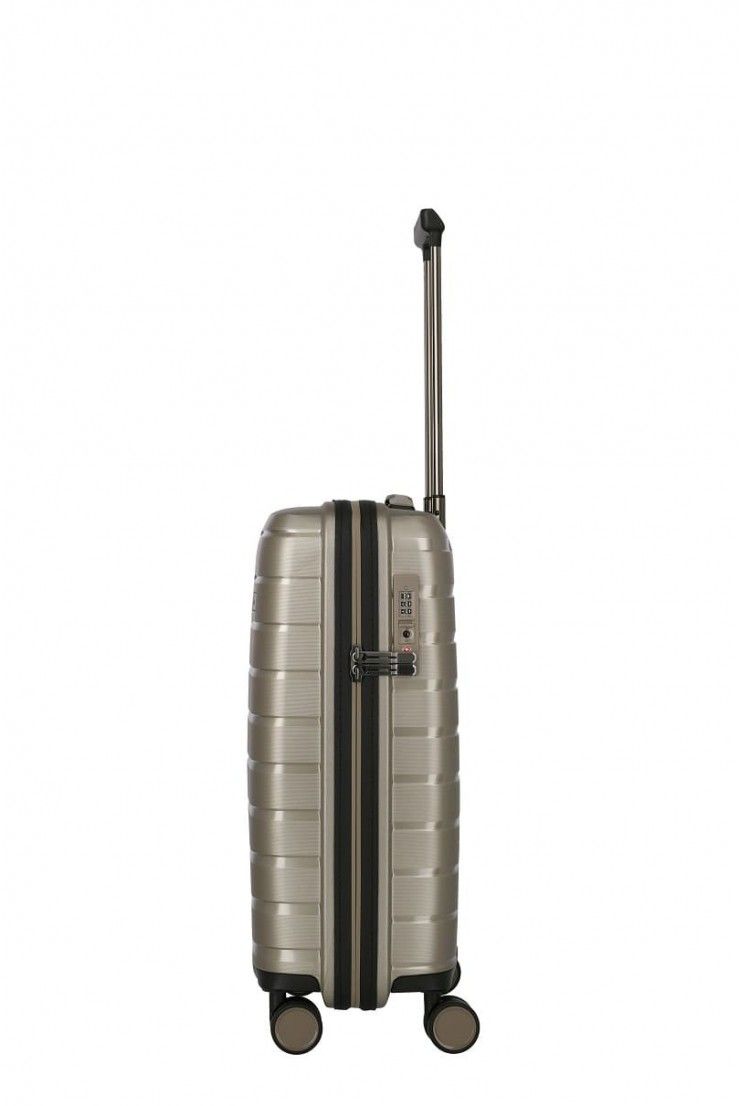 Hand luggage Air Base Travelite 55x40x20 cm 4 wheel
Hand Luggage Air Base Travelite - light and sturdy with 4 wheel

Robust and lightweight hard-shell case with water-resistant zipper closure
Features
Material : Resistant Polyphrophylene

Handles : Upper, Comfortable Handle

Lock : recessed TSA combination lock for secure customs controls

zipper : robust and moisture-resistant zipper

wheels : 4 smooth-running quiet running double wheels

Pull-out handle : Double, multi-level aluminum telescopic handle

Inside:
Cross straps in the lower case half
Fabric partition in the other case half integrated with separate zip pockets

Hand baggage size for many major airlines.

With your order you support the market economy in Switzerland and get jobs.
Specific References
Do you have any questions regarding the product? Please contact our
Customer service
.
Height

55 cm inkl. Rollen

Width

39 cm

Depth

20 cm

Weight

2.1 kg

Volume

37 Liter

Kategorie

Hardshell case
carry-on baggage

Guarantee

2 Years

Material

Polypropylen

Duration

Handgepäck 55x40x23
IATA hand luggage

Number of rollers

4 Rolls

Hand luggage allowed for these airlines:

Aeroflot (55x35x25cm) max. 10kg
Air Canada (55x40x23cm) max. 10kg
Austrian Airlines (55x40x23cm) max. 8kg
British Airways (56x45x25cm) max. 23kg
Condor (55x40x20cm) max. 6kg
Czech Airlines (55x45x25cm) max. 8kg
El-AL Israel Airlines (56x45x25cm) max. 8kg
Ethiopian Airlines (55x40x23cm) max. 7kg
Etihad Airways (55x40x20cm) max. 7kg
Eurowings (55x40x23cm) max. 8kg
Finnair (56x45x25cm) max. 10kg
Germania (55x40x20cm) max. 6kg
Iberia (56x45x25cm)
KLM (55x35/40x25/20cm) max. 12kg
Lufthansa (
Ryanair (55x40x20cm) max. 10kg
Scandinavian Airlines (55x40x23cm) max. 8kg
Singapore Airlines (max 115 cm) max. 7kg
Swiss International Airlines (55x40x23cm) max. 8kg
Tap Portugal (55x40x20cm) max.115cm max. 8kg
Thai Airways (56x45x25cm) max. 7kg
Turkish Airlines (55x40x23cm) max. 8kg
easy Jet (56x45x25cm)

Roll

4 stable and all directions double rollers
Height

55 cm inkl. Rollen

Width

39 cm

Depth

20 cm

Weight

2.1 kg

Volume

37 Liter

Kategorie

Hardshell case
carry-on baggage

Guarantee

2 Years

Material

Polypropylen

Duration

Handgepäck 55x40x23
IATA hand luggage

Number of rollers

4 Rolls

Hand luggage allowed for these airlines:

Aeroflot (55x35x25cm) max. 10kg
Air Canada (55x40x23cm) max. 10kg
Austrian Airlines (55x40x23cm) max. 8kg
British Airways (56x45x25cm) max. 23kg
Condor (55x40x20cm) max. 6kg
Czech Airlines (55x45x25cm) max. 8kg
El-AL Israel Airlines (56x45x25cm) max. 8kg
Ethiopian Airlines (55x40x23cm) max. 7kg
Etihad Airways (55x40x20cm) max. 7kg
Eurowings (55x40x23cm) max. 8kg
Finnair (56x45x25cm) max. 10kg
Germania (55x40x20cm) max. 6kg
Iberia (56x45x25cm)
KLM (55x35/40x25/20cm) max. 12kg
Lufthansa (
Ryanair (55x40x20cm) max. 10kg
Scandinavian Airlines (55x40x23cm) max. 8kg
Singapore Airlines (max 115 cm) max. 7kg
Swiss International Airlines (55x40x23cm) max. 8kg
Tap Portugal (55x40x20cm) max.115cm max. 8kg
Thai Airways (56x45x25cm) max. 7kg
Turkish Airlines (55x40x23cm) max. 8kg
easy Jet (56x45x25cm)

Roll

4 stable and all directions double rollers