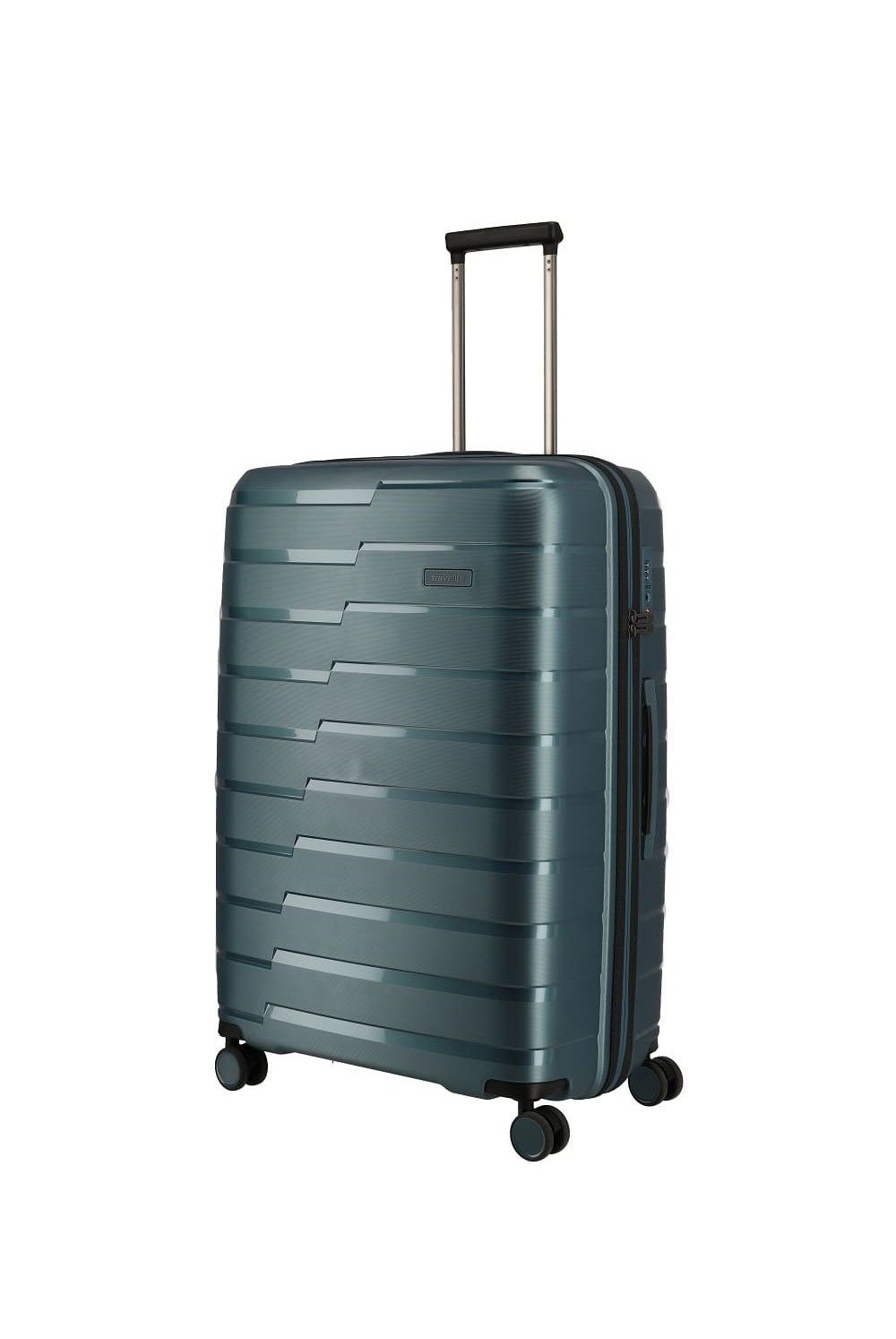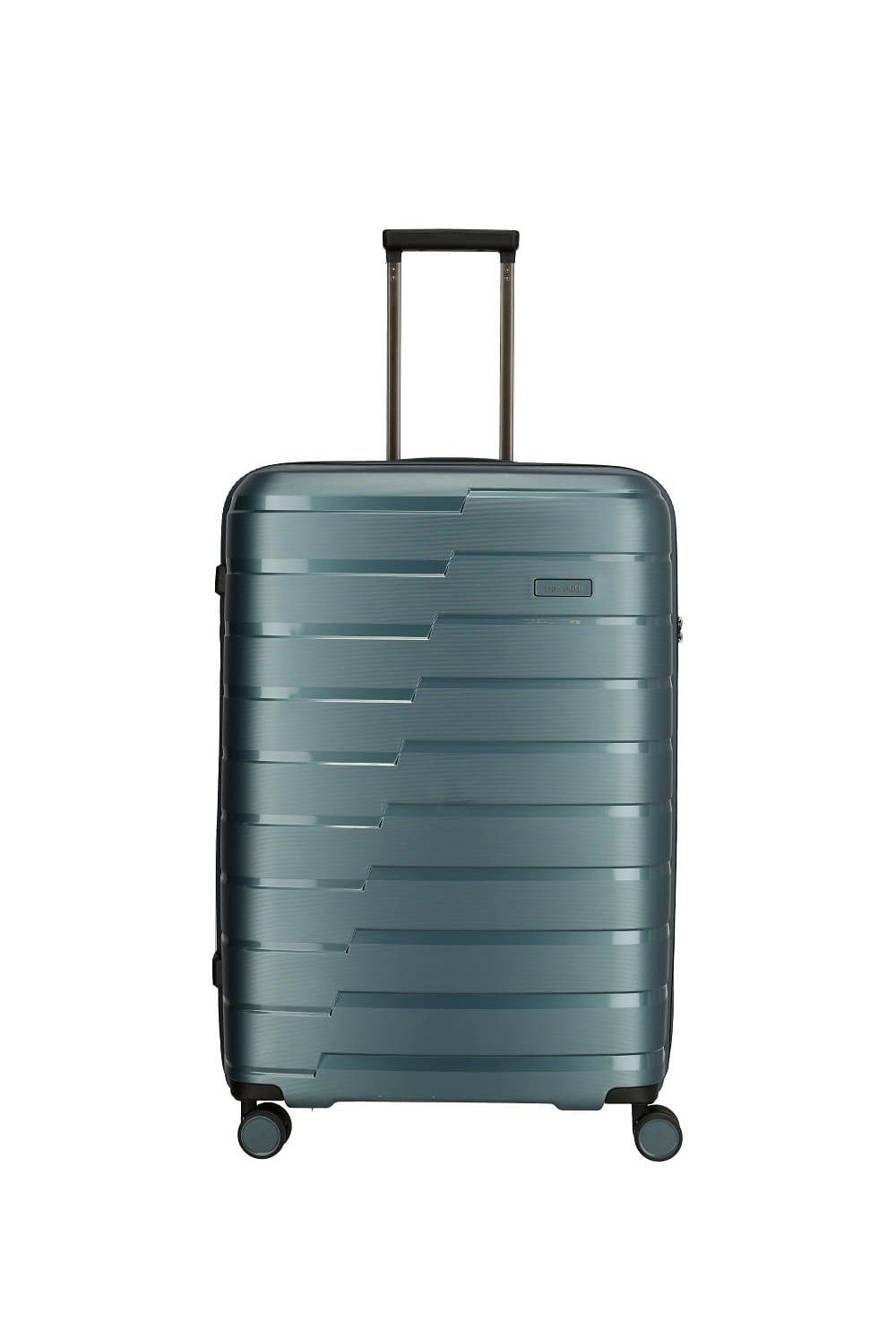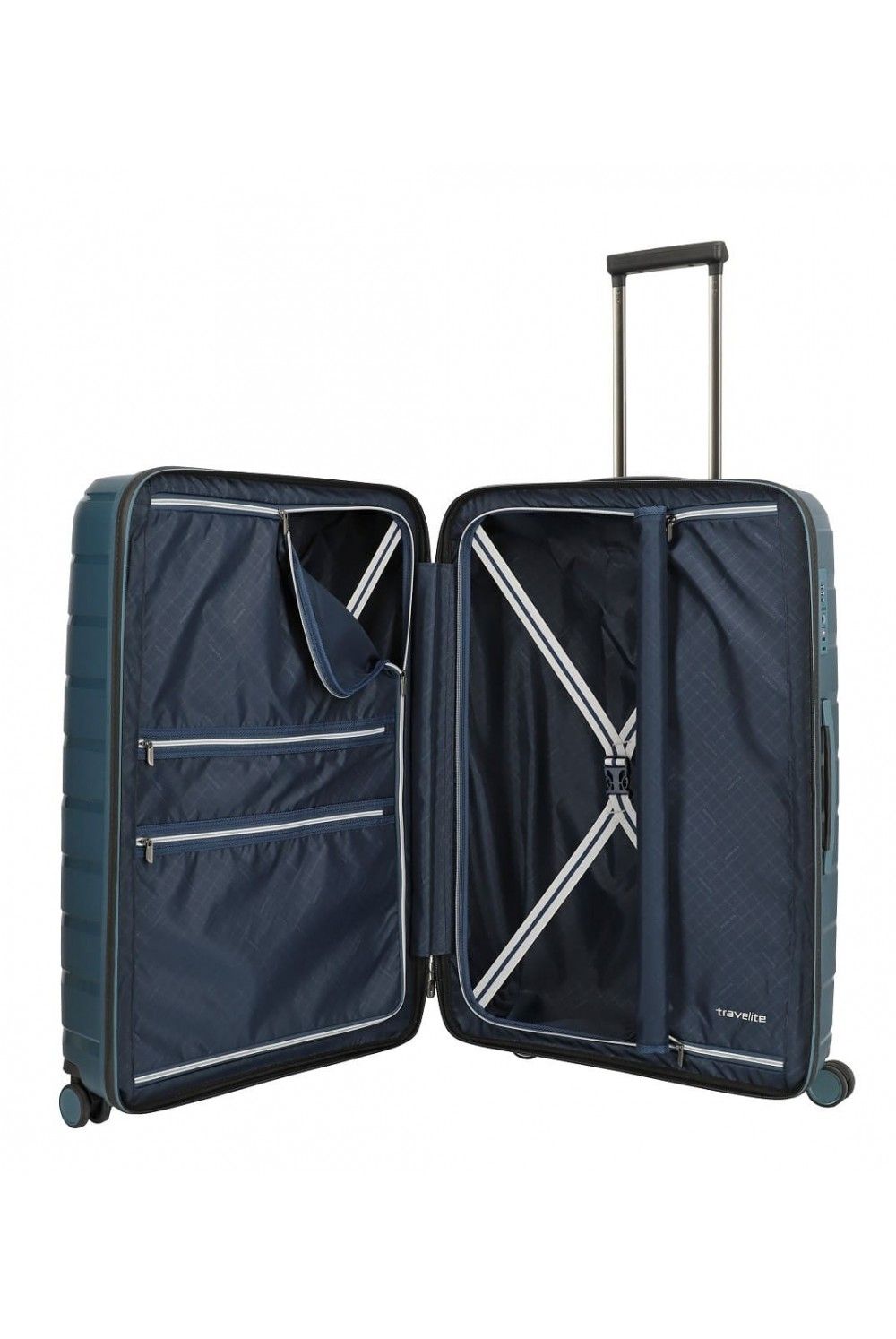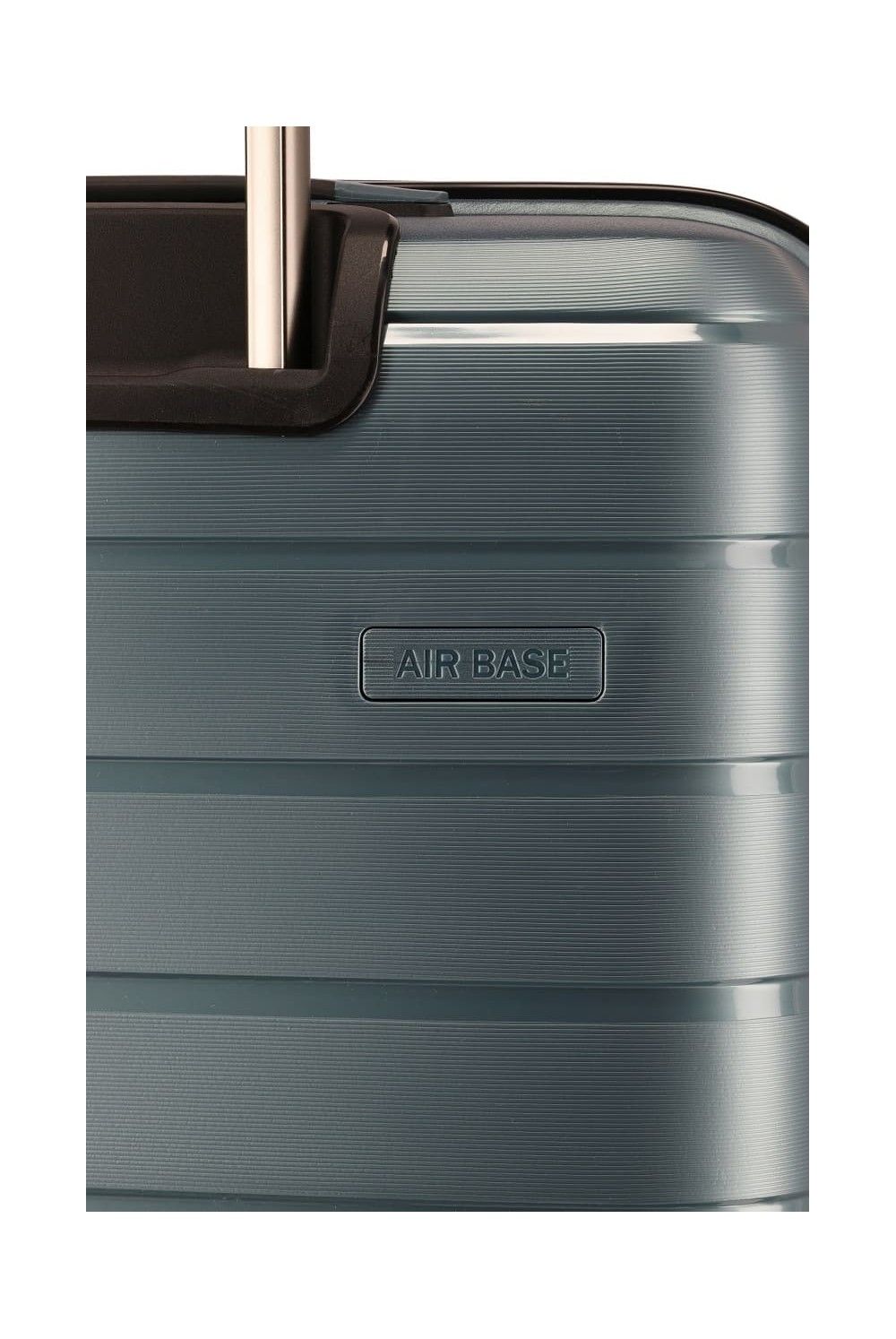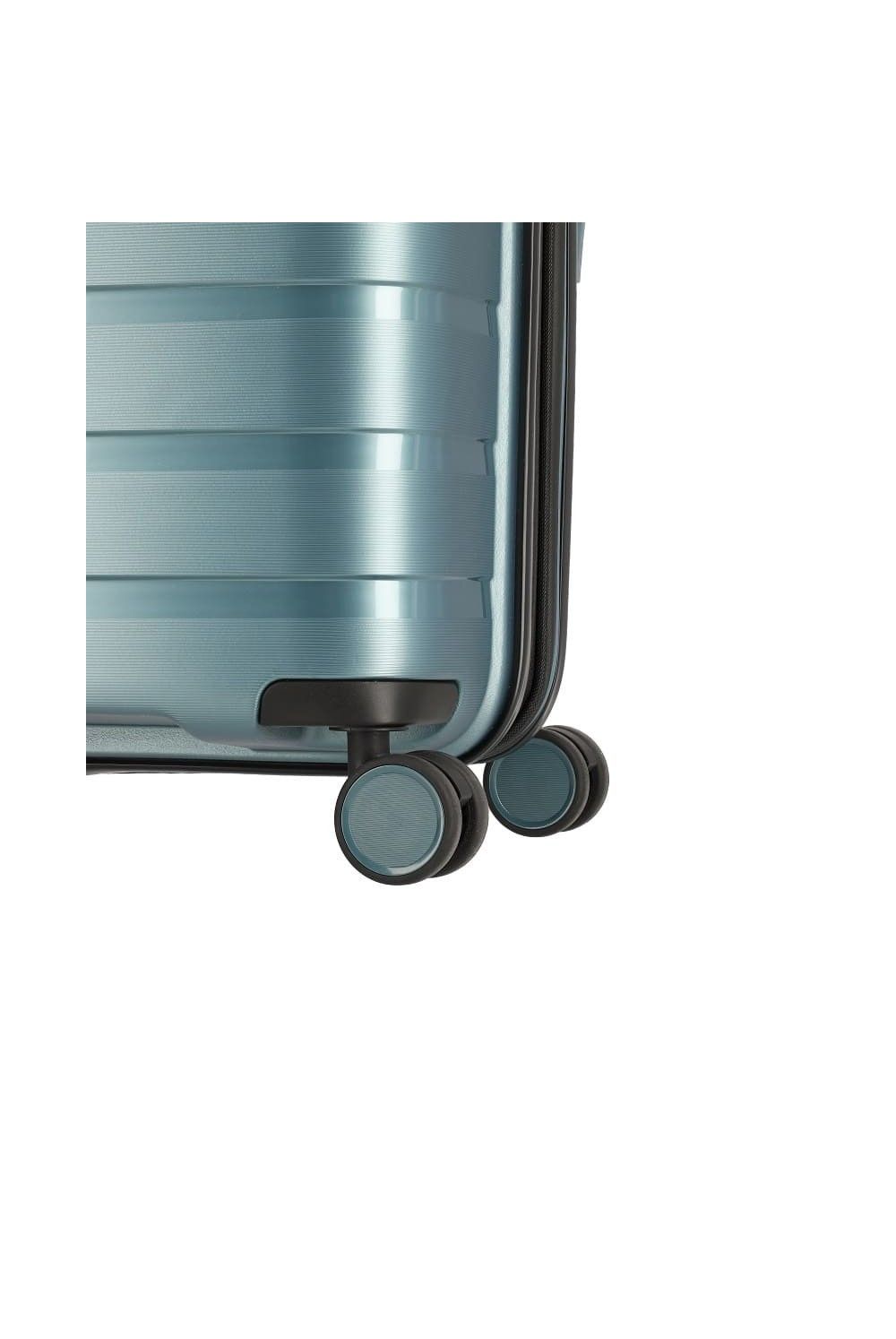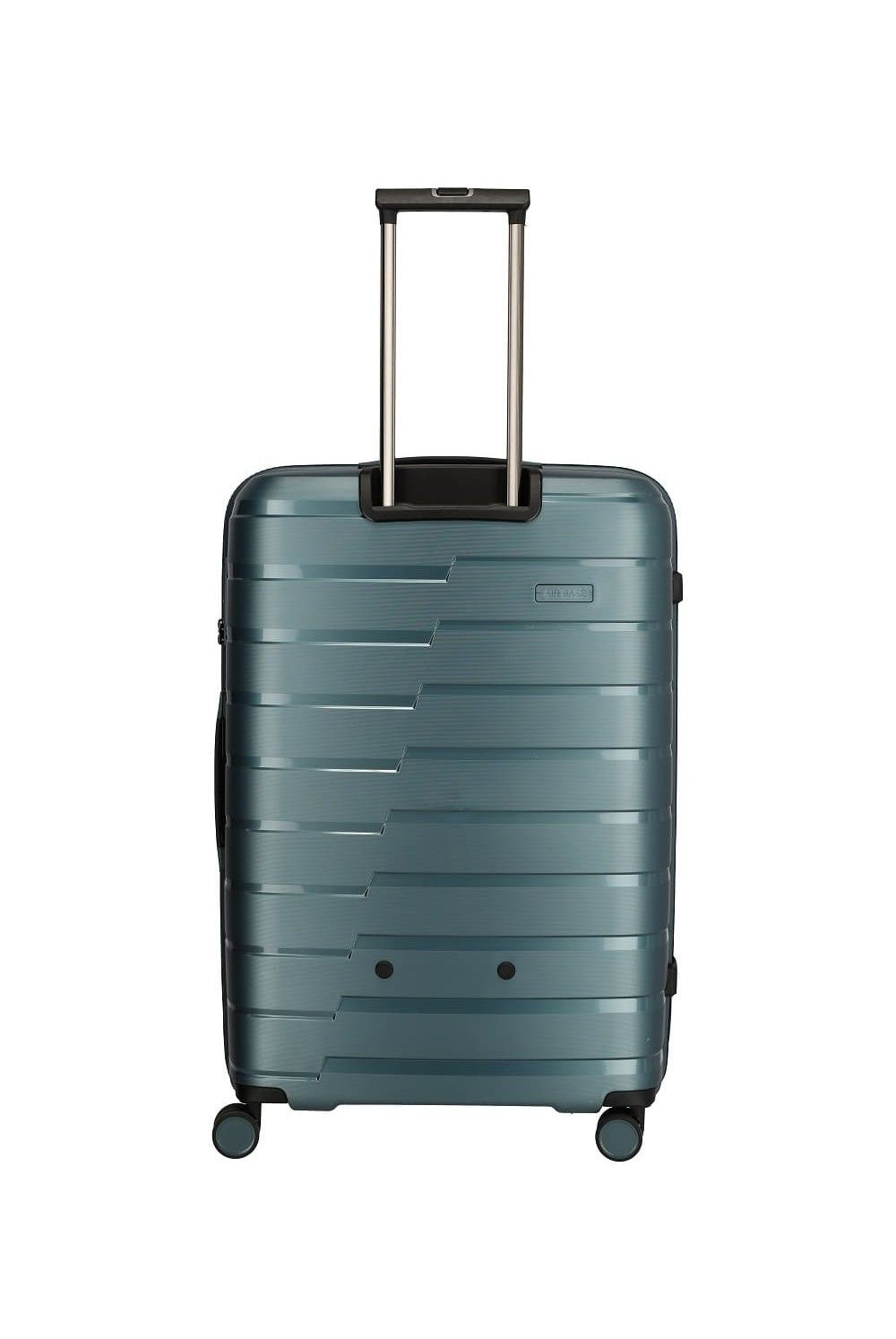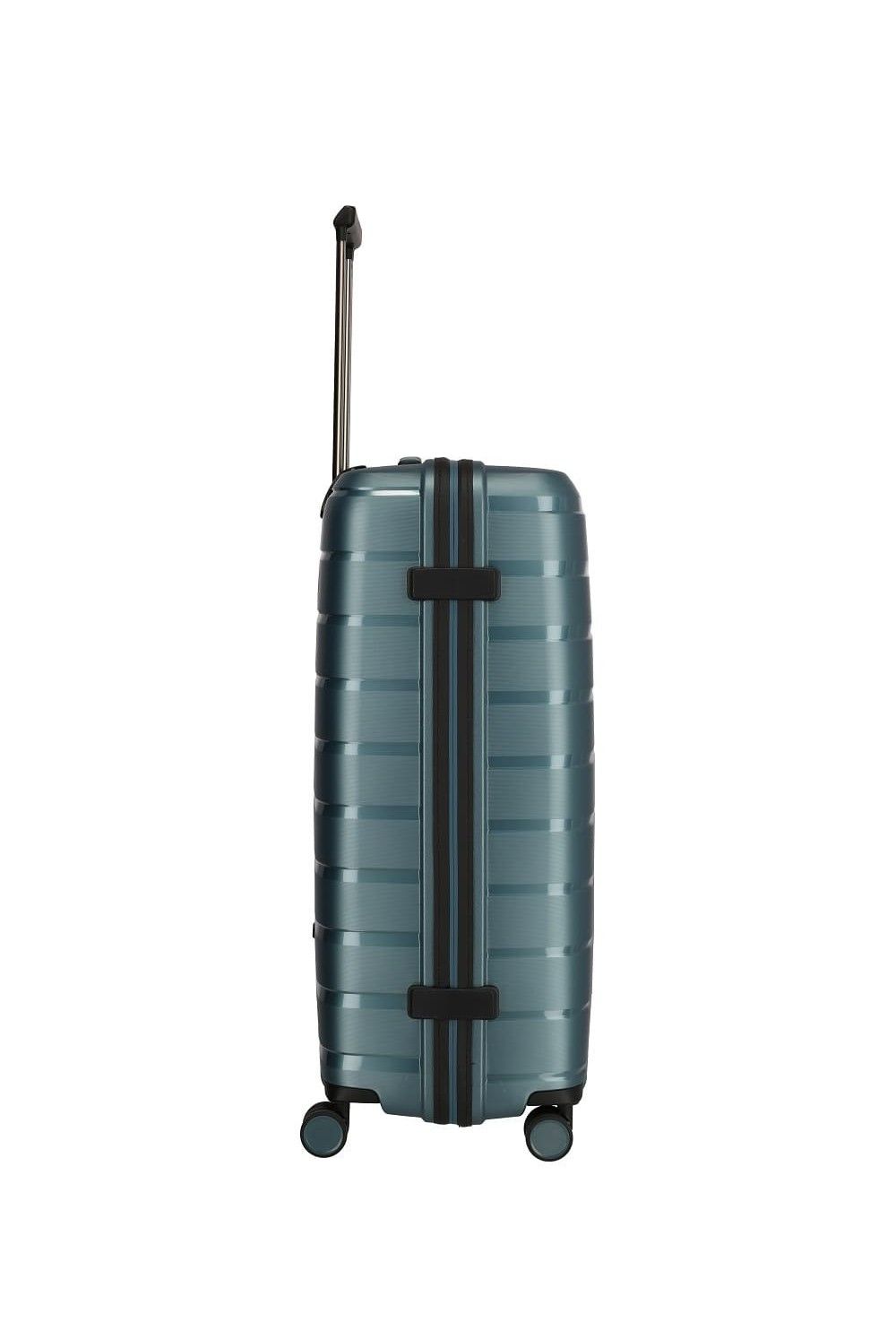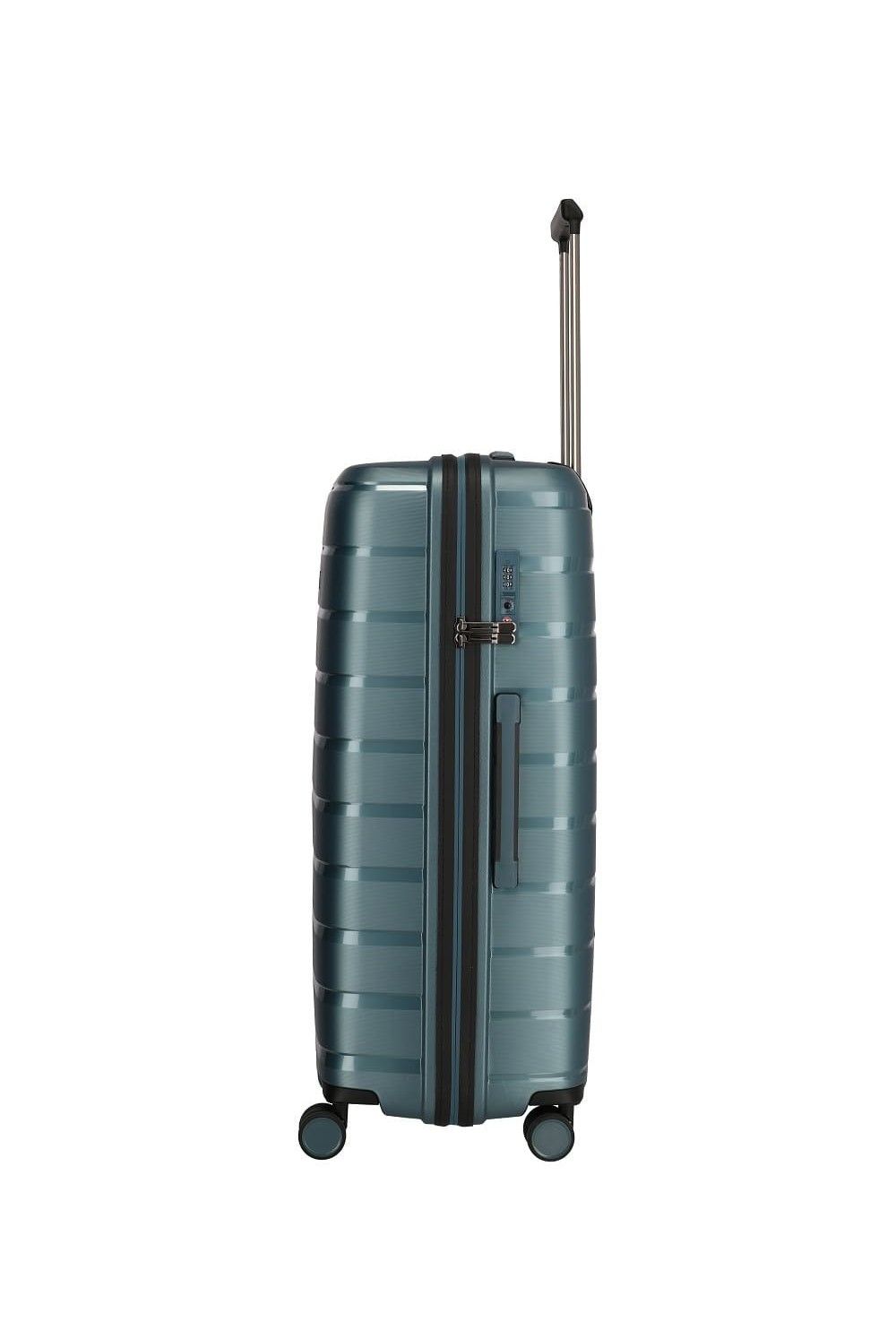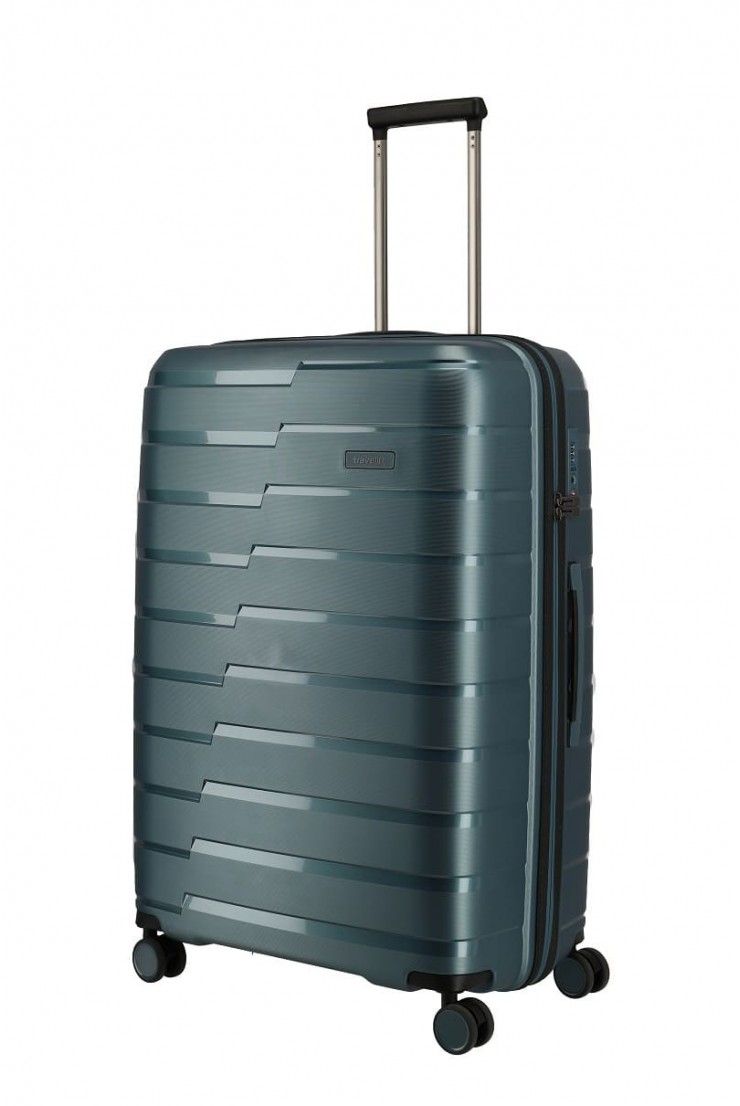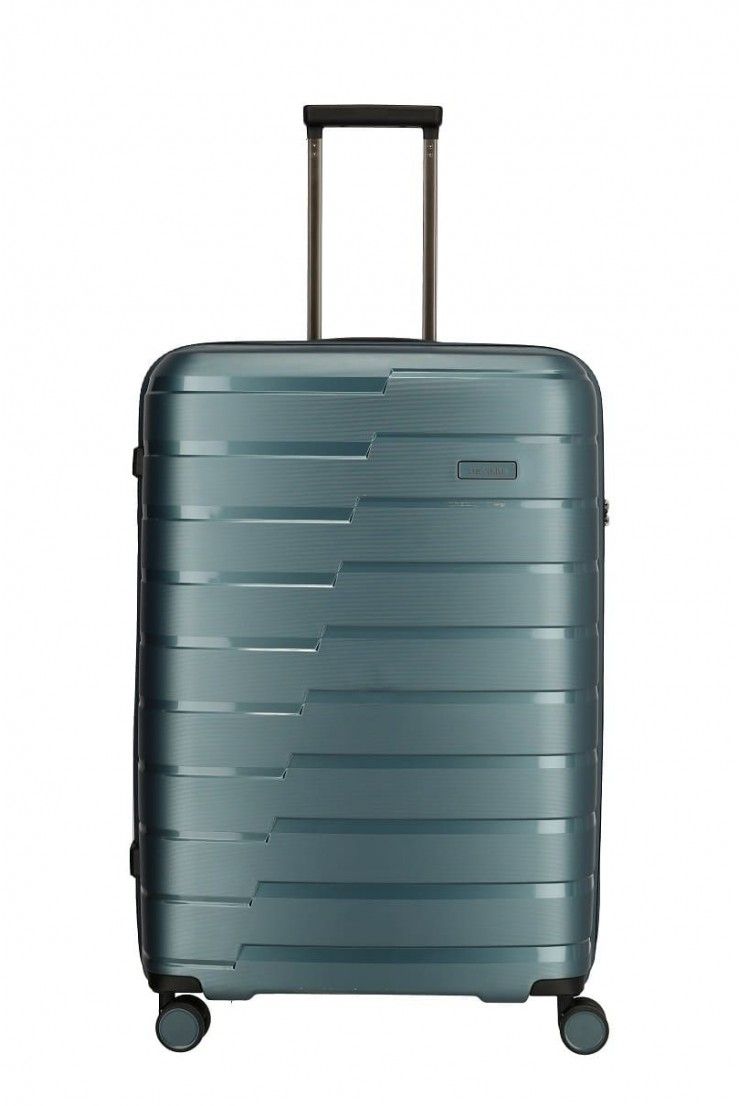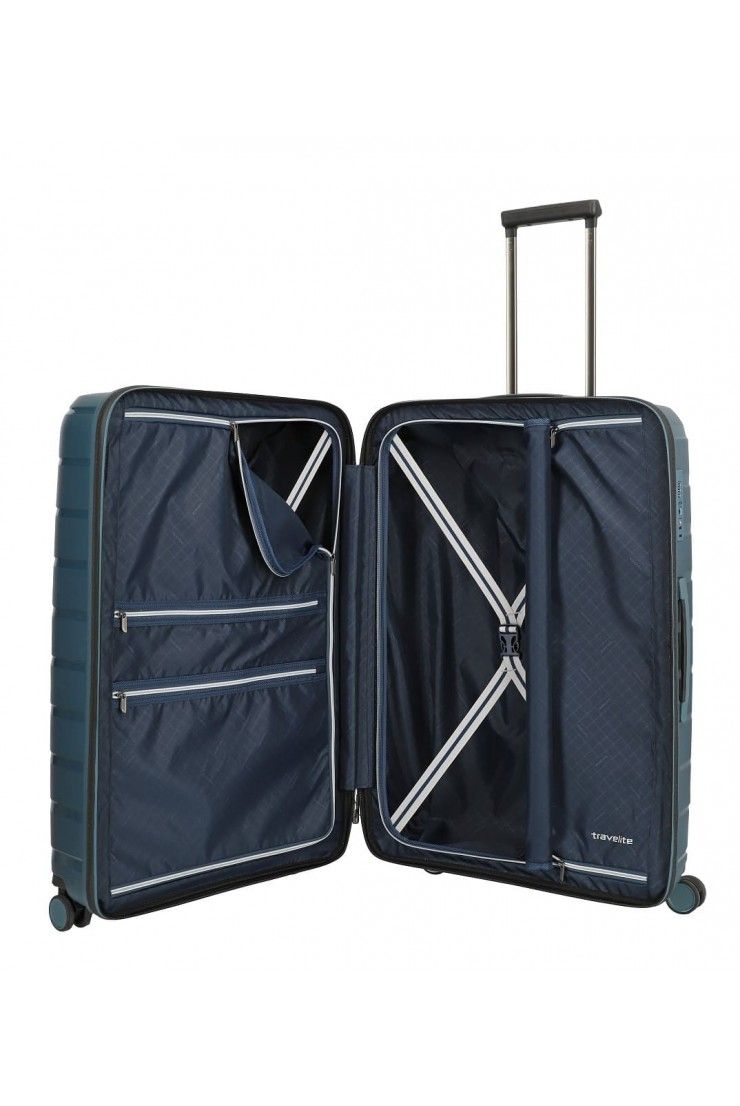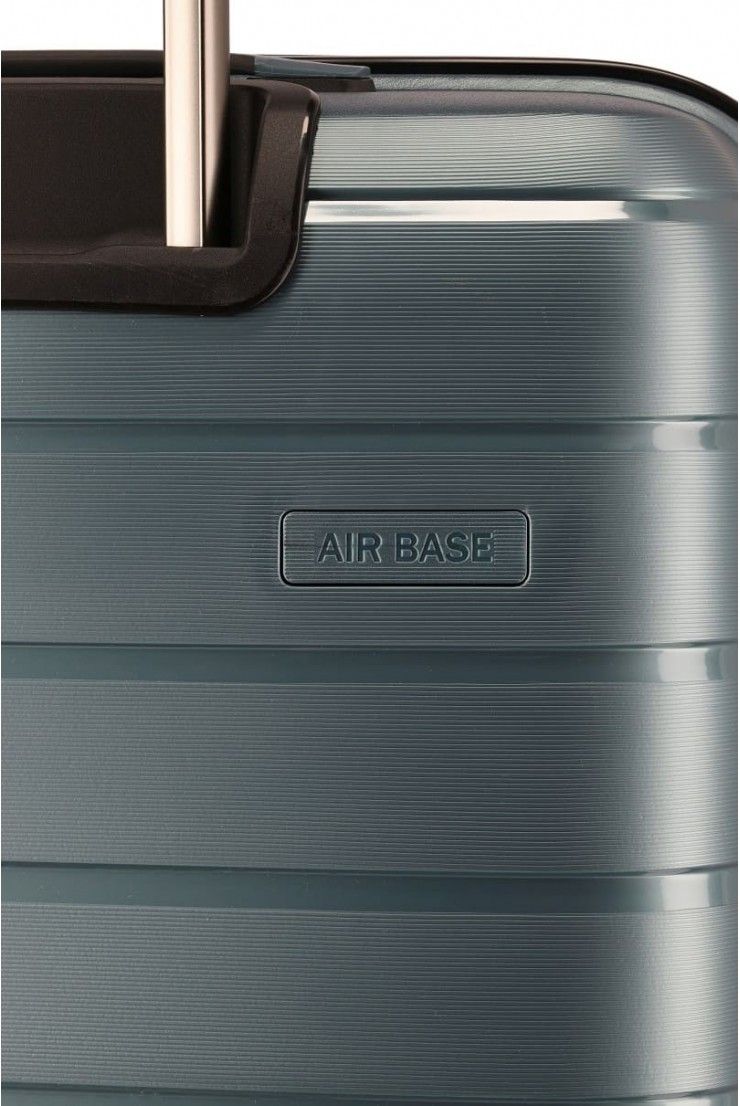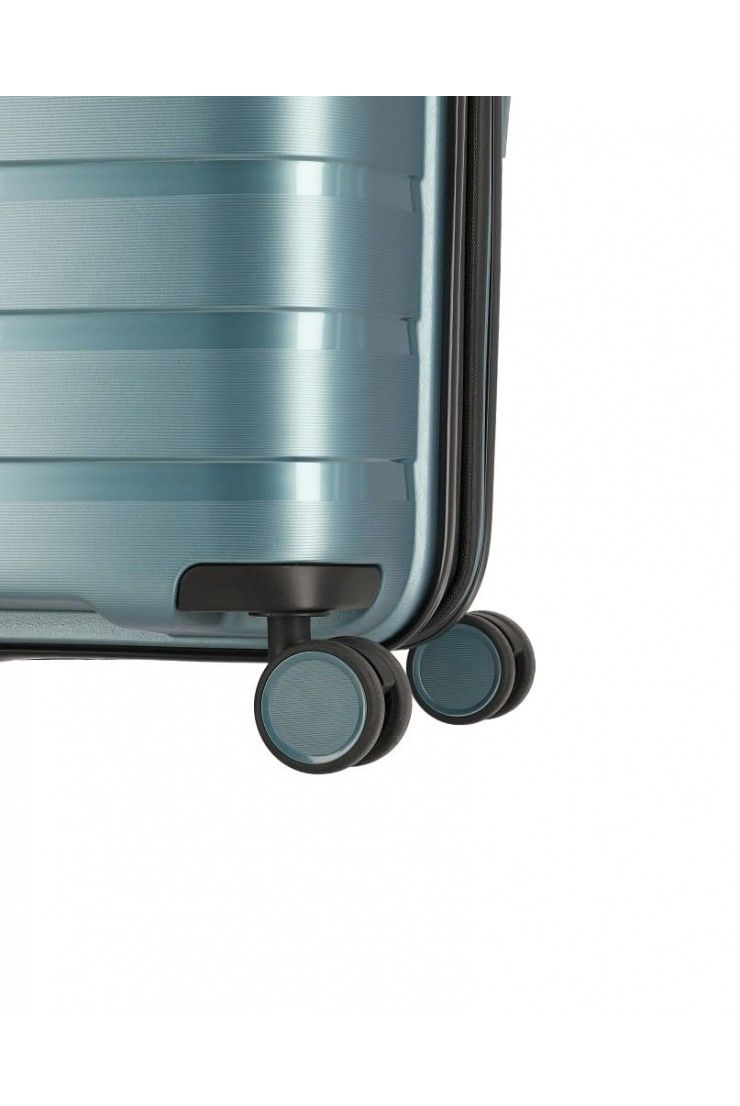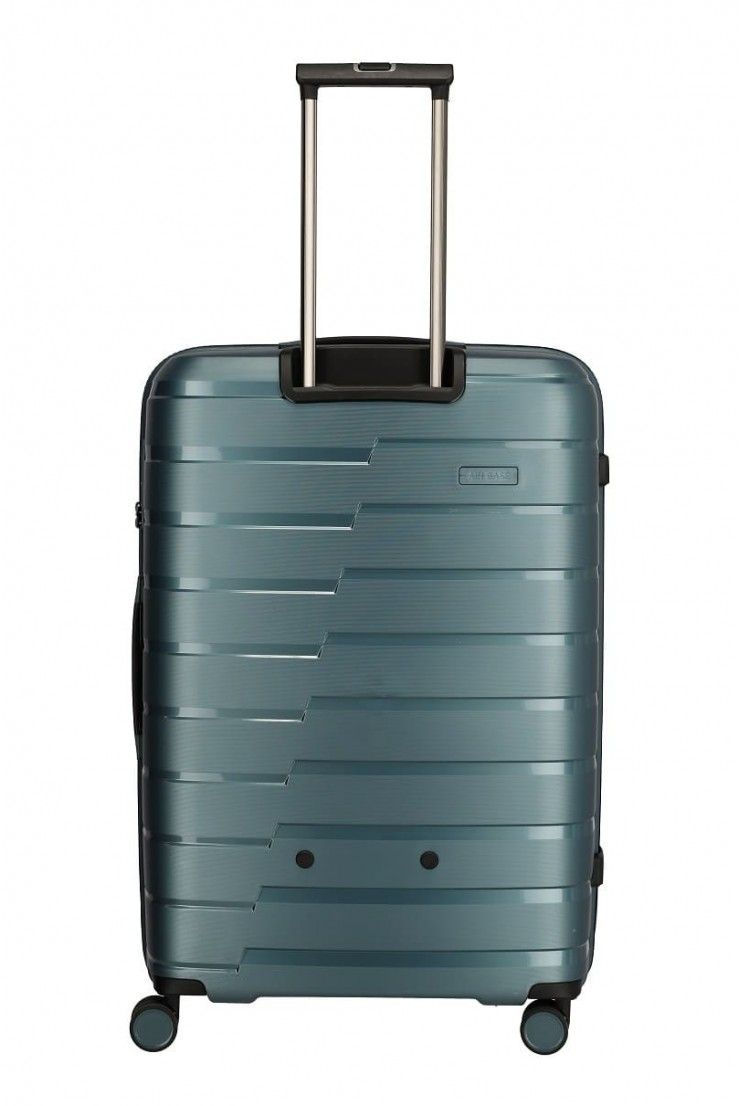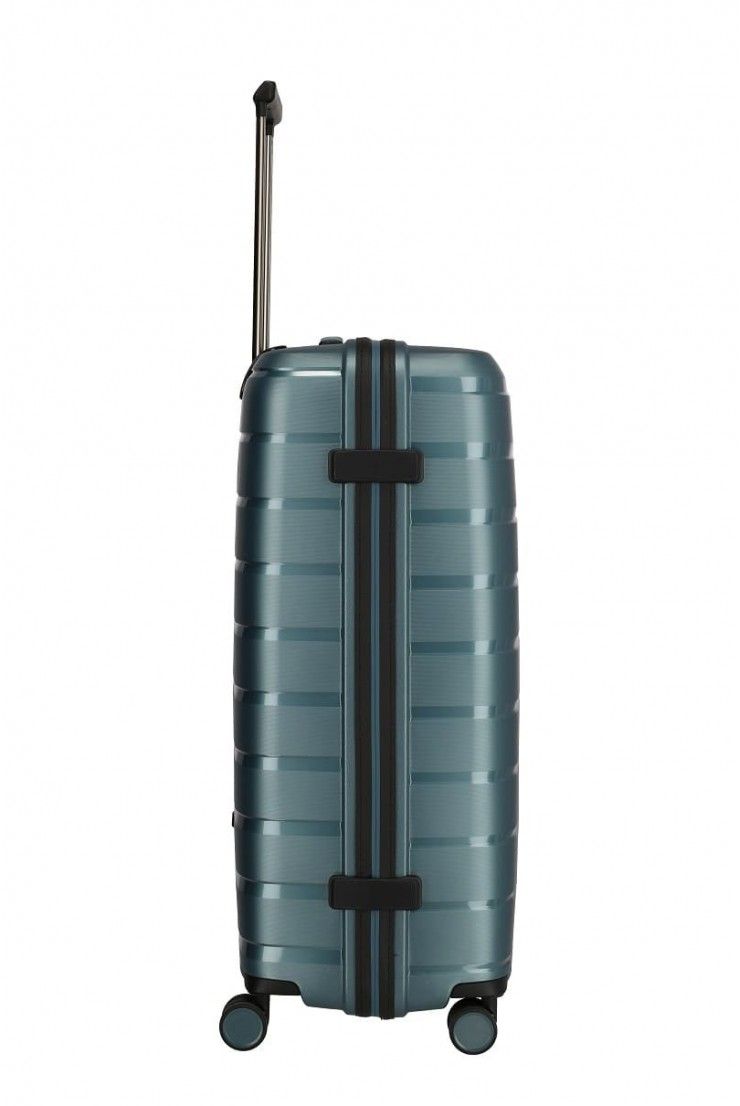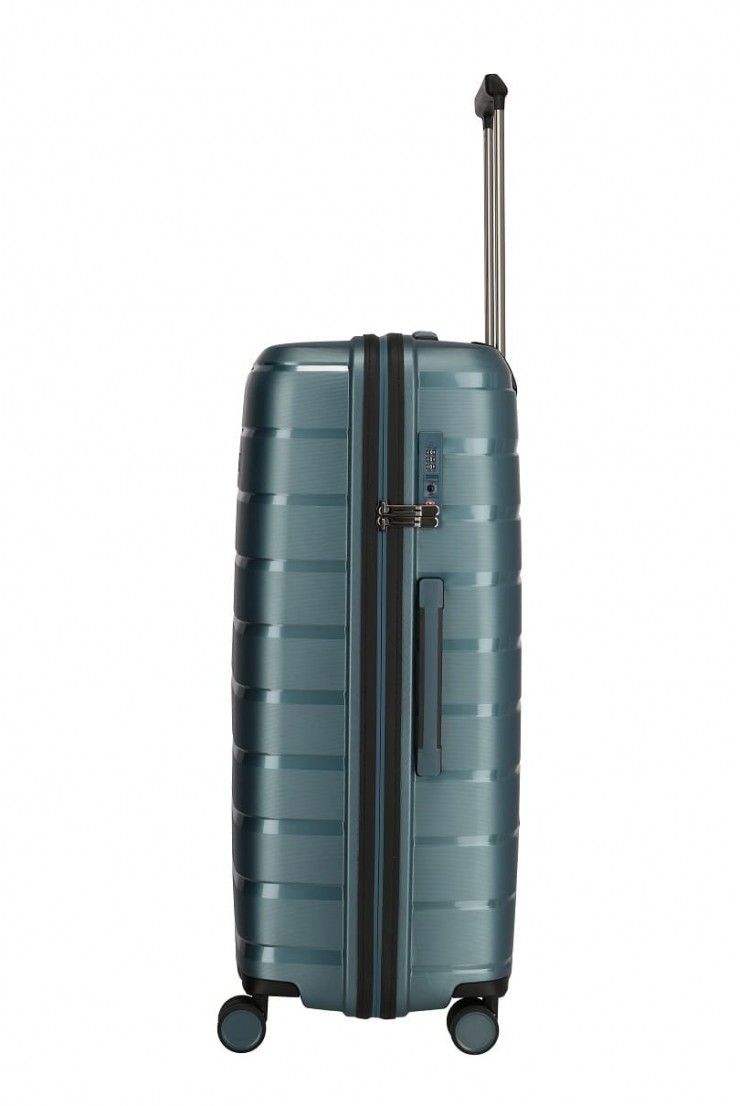 Large suitcase Air Base 77cm 105 liter 4 wheel
Robust and lightweight hard-shell case with water-resistant zipper.

Features:
Travel time: This case is very well suited for a journey of two weeks
Material : Resistant Polyphrophylene

Handles : Upper and Side Comfortable Handle

Lock : recessed TSA combination lock for secure customs controls

Expandable : The volume can be extended with an additional zipper if required

Zipper : robust and water-repellent zipper

castors : 4 easy-running quietly running double castors

Pull-out handle : Double, Aluminum multi-level telescopic handle

Inside:
Cross straps in a suitcase half
Fabric partition in the other case half with separate zip pockets

Lightweight and sturdy suitcase of medium size and inexpensive.

With your order you support the market economy in Switzerland and get jobs.
Specific References
Do you have any questions regarding the product? Please contact our
Customer service
.
Height

77 cm inkl. Rollen

Width

51 cm

Depth

30 cm

Weight

3.5 kg

Volume

105 Liter

Kategorie

Hardshell case

Guarantee

3 Years

Material

Polypropylen

Duration

For 2 Weeks

Number of rollers

4 Rolls

Until 158 cm (HxWxD) totaling

Approved by all airlines

Roll

4 stable and all directions double rollers
Height

77 cm inkl. Rollen

Width

51 cm

Depth

30 cm

Weight

3.5 kg

Volume

105 Liter

Kategorie

Hardshell case

Guarantee

3 Years

Material

Polypropylen

Duration

For 2 Weeks

Number of rollers

4 Rolls

Until 158 cm (HxWxD) totaling

Approved by all airlines

Roll

4 stable and all directions double rollers