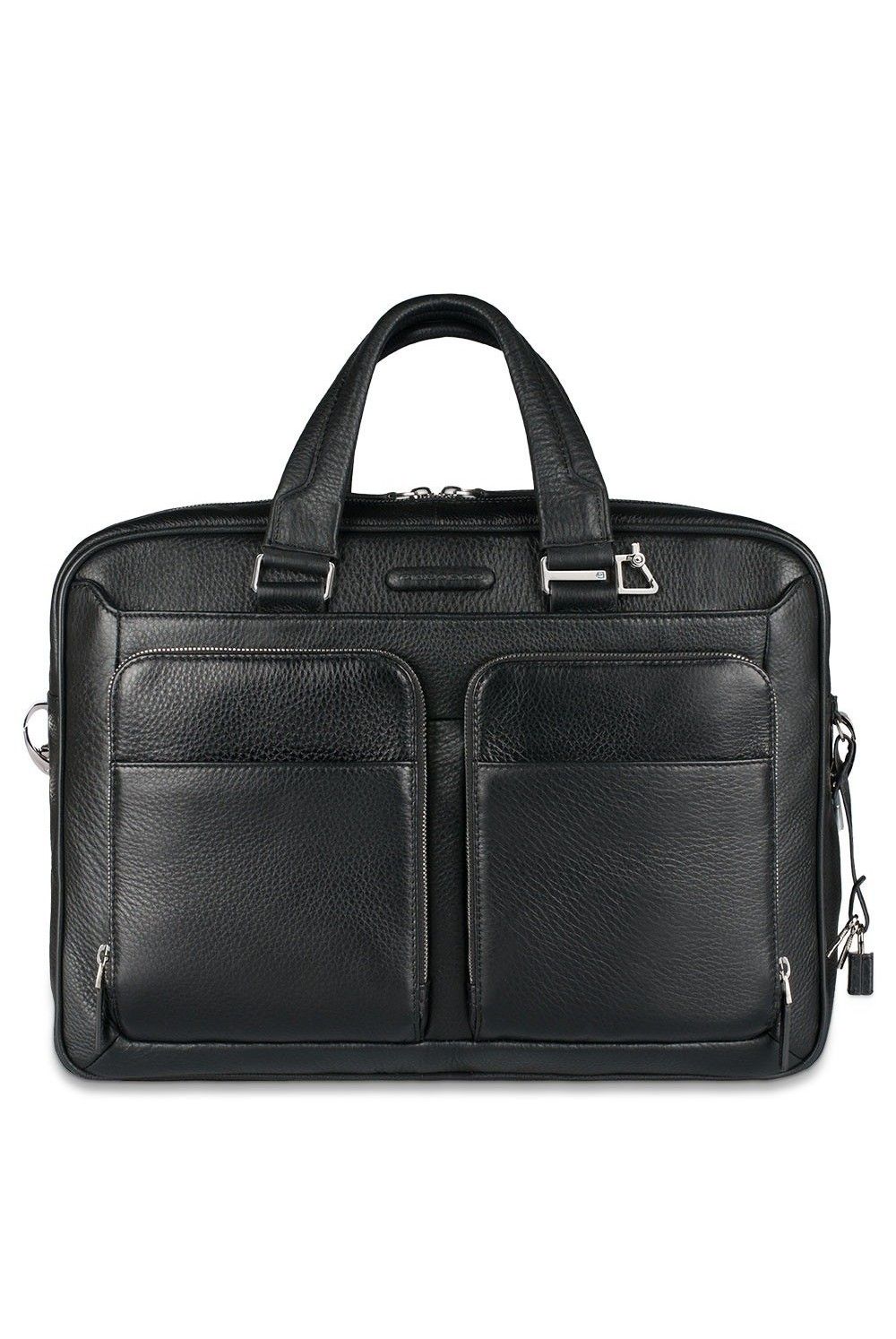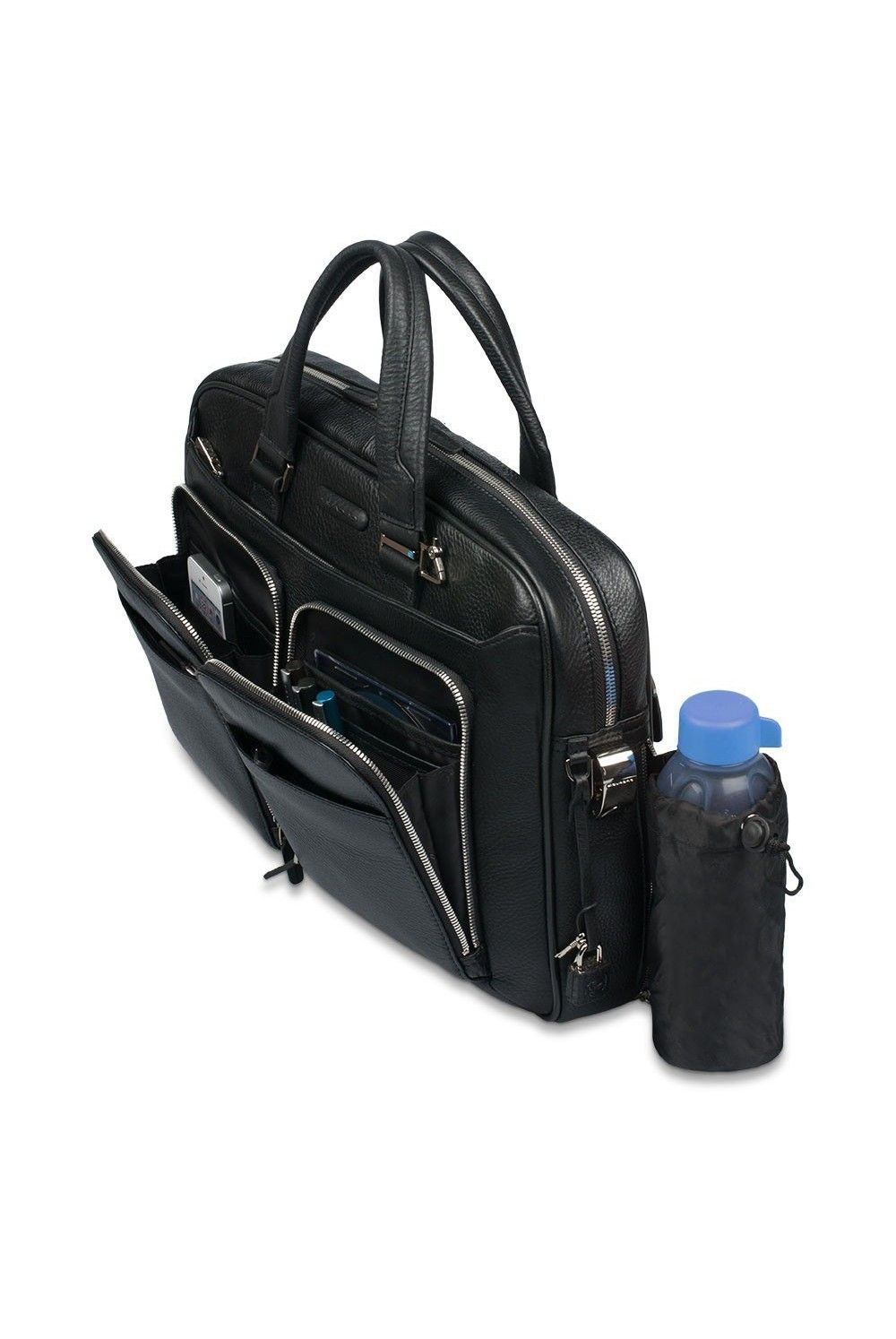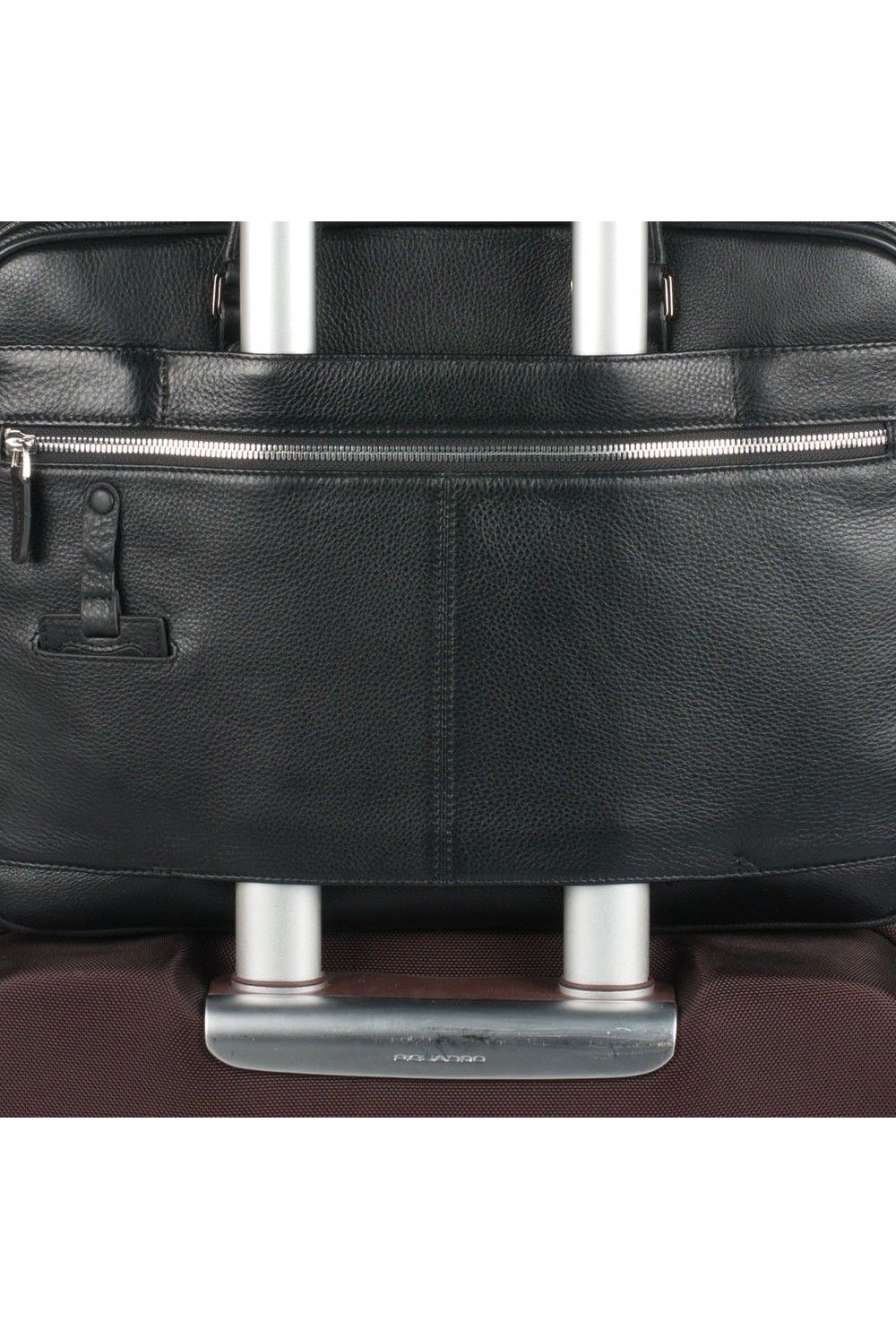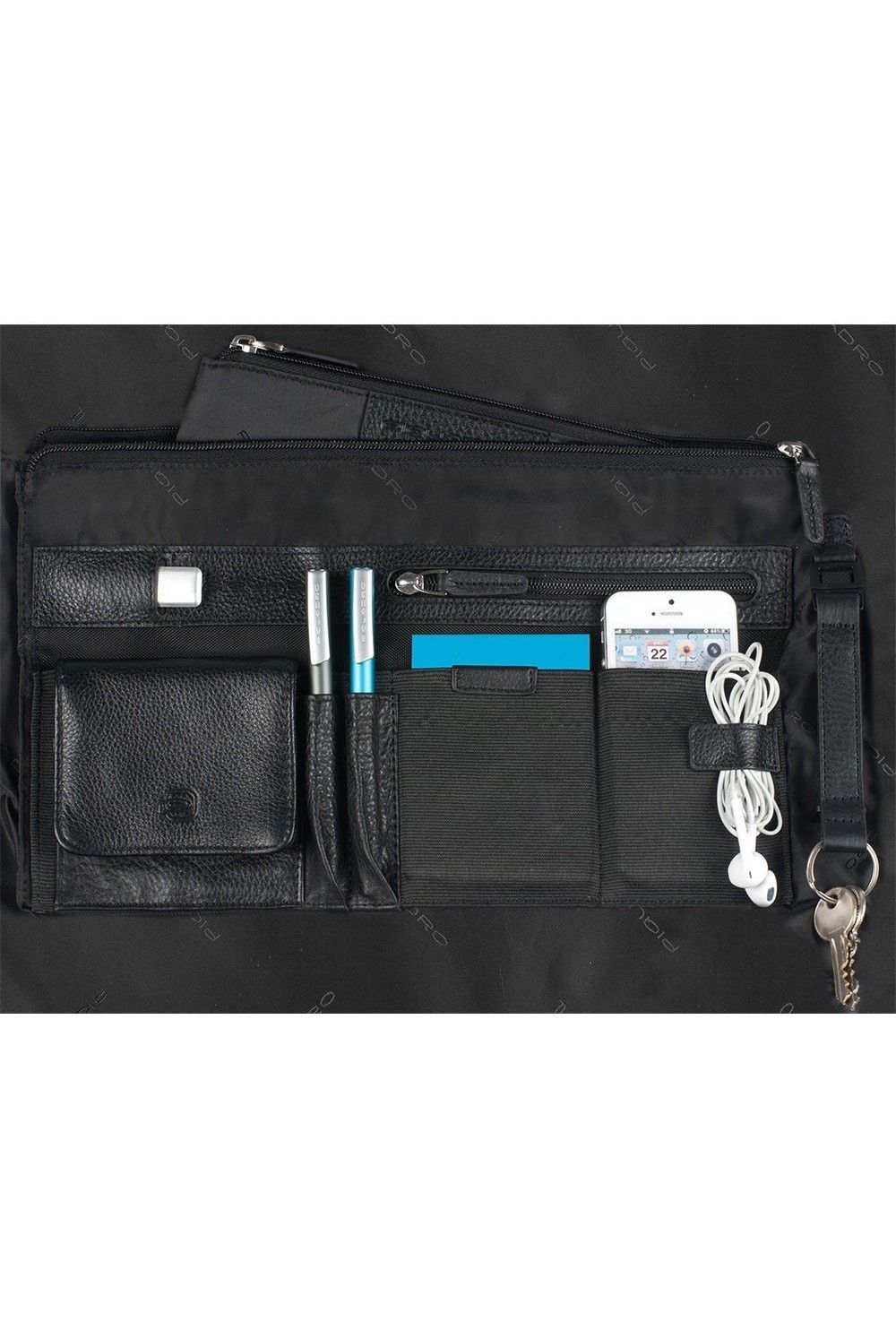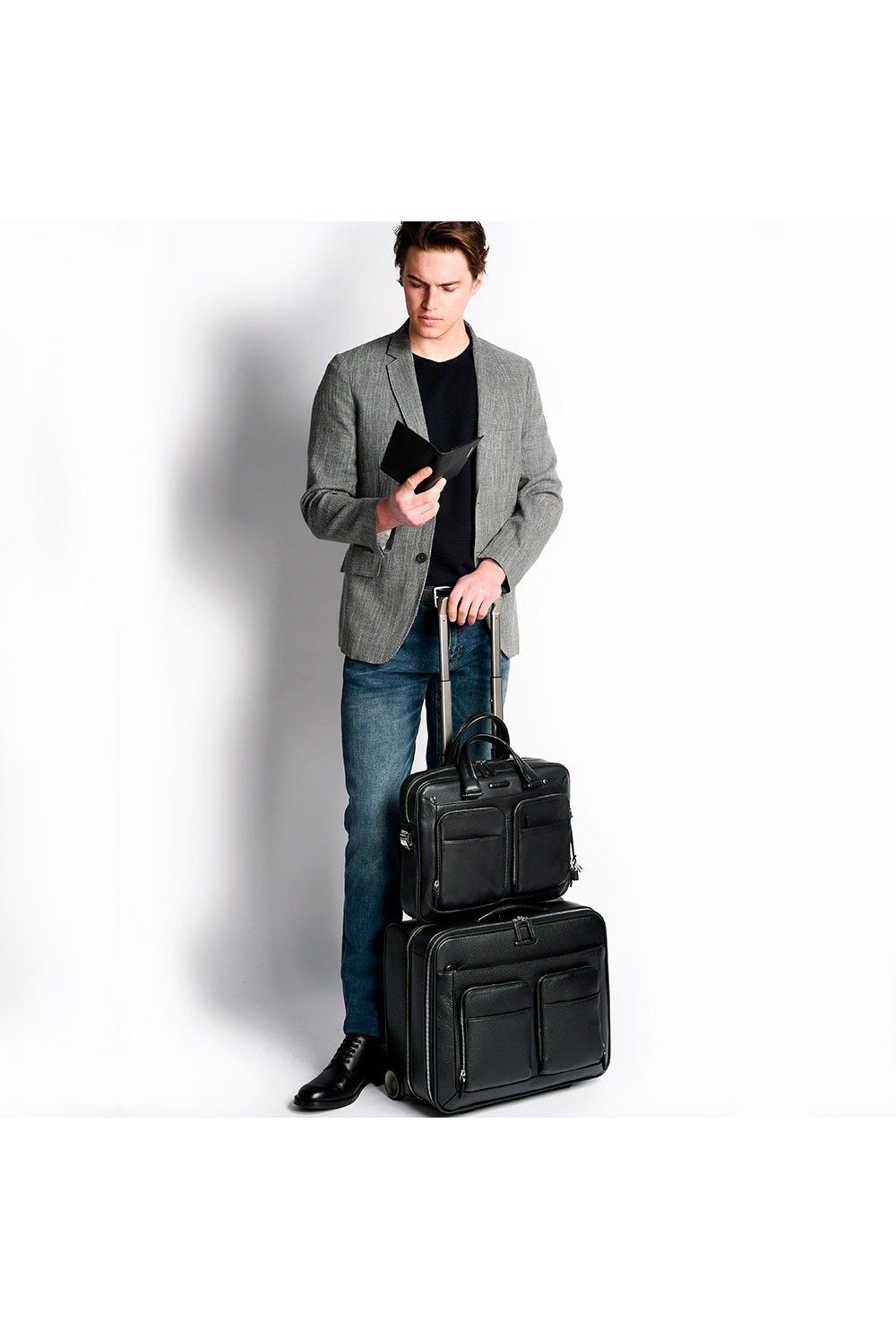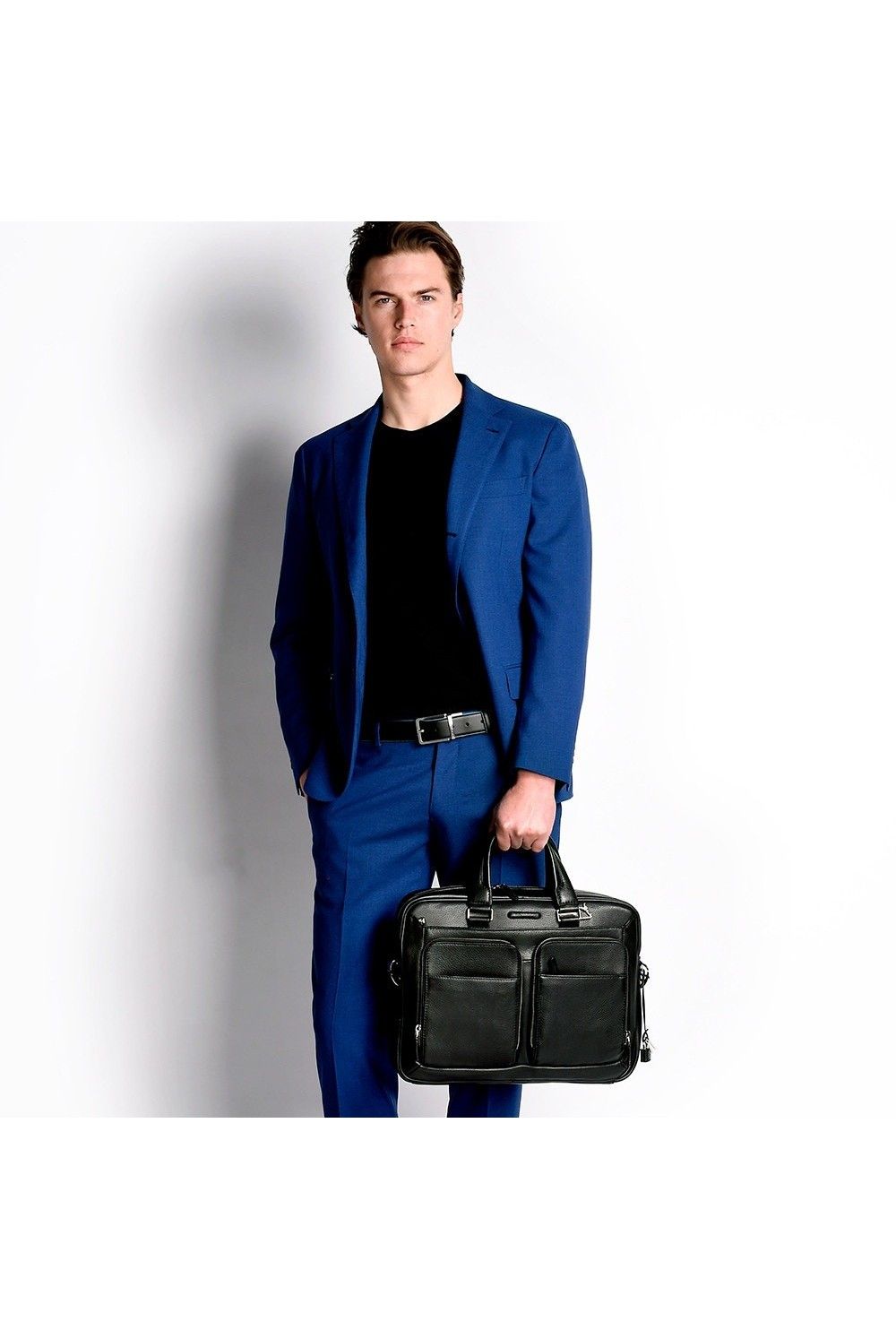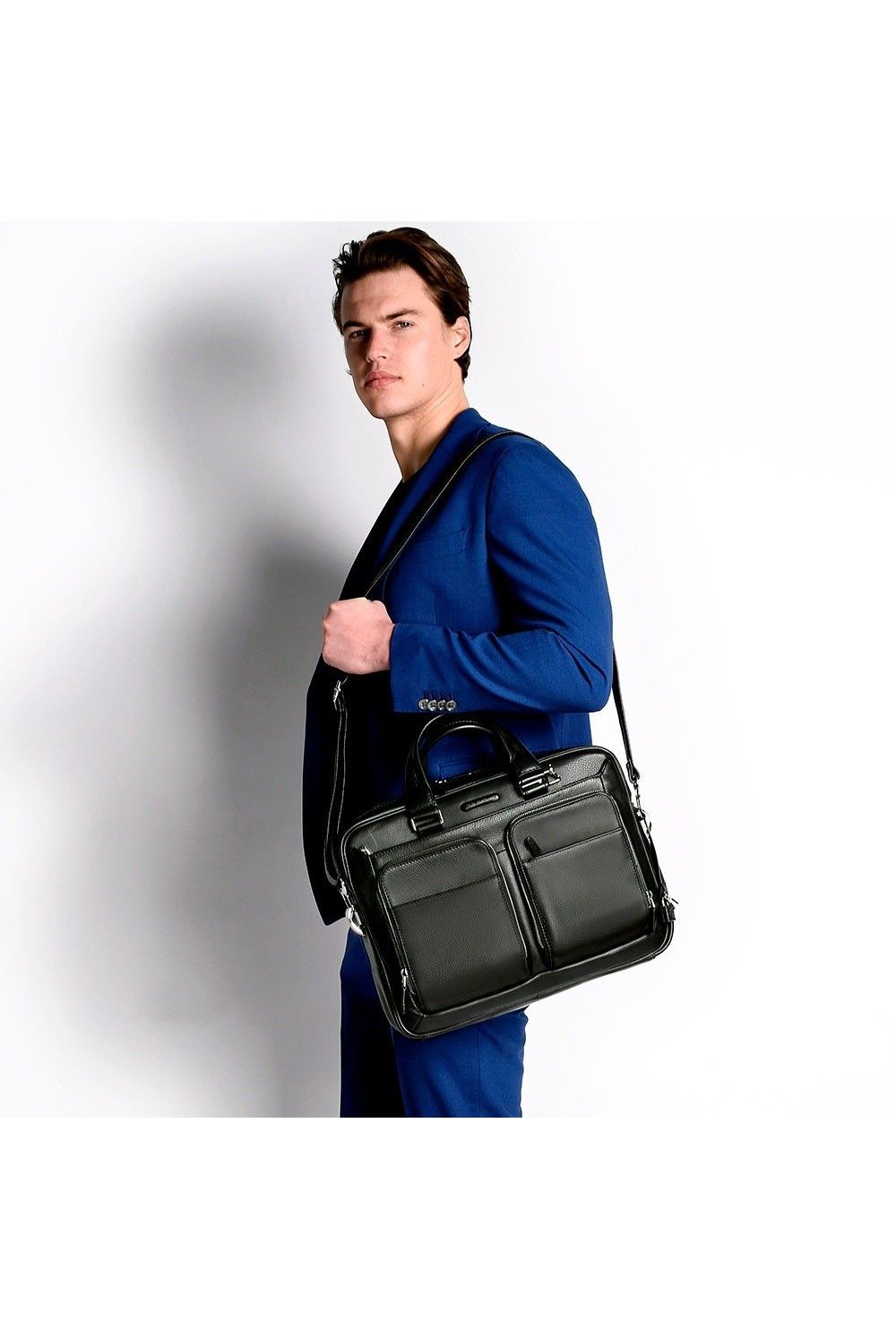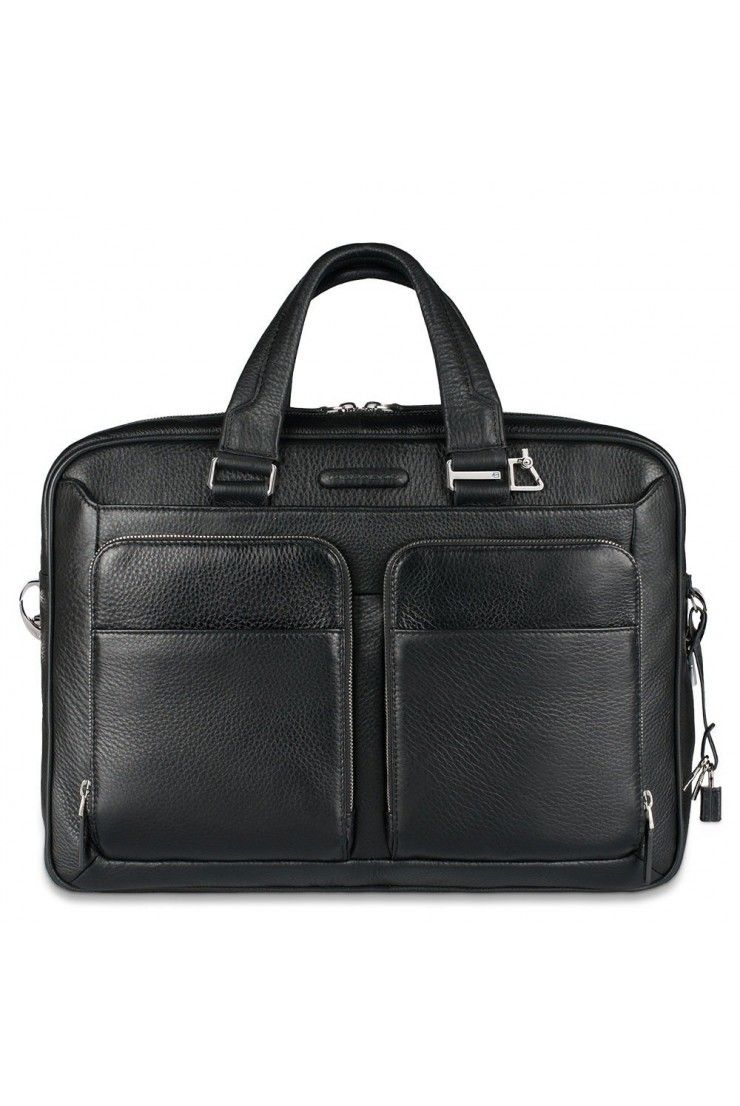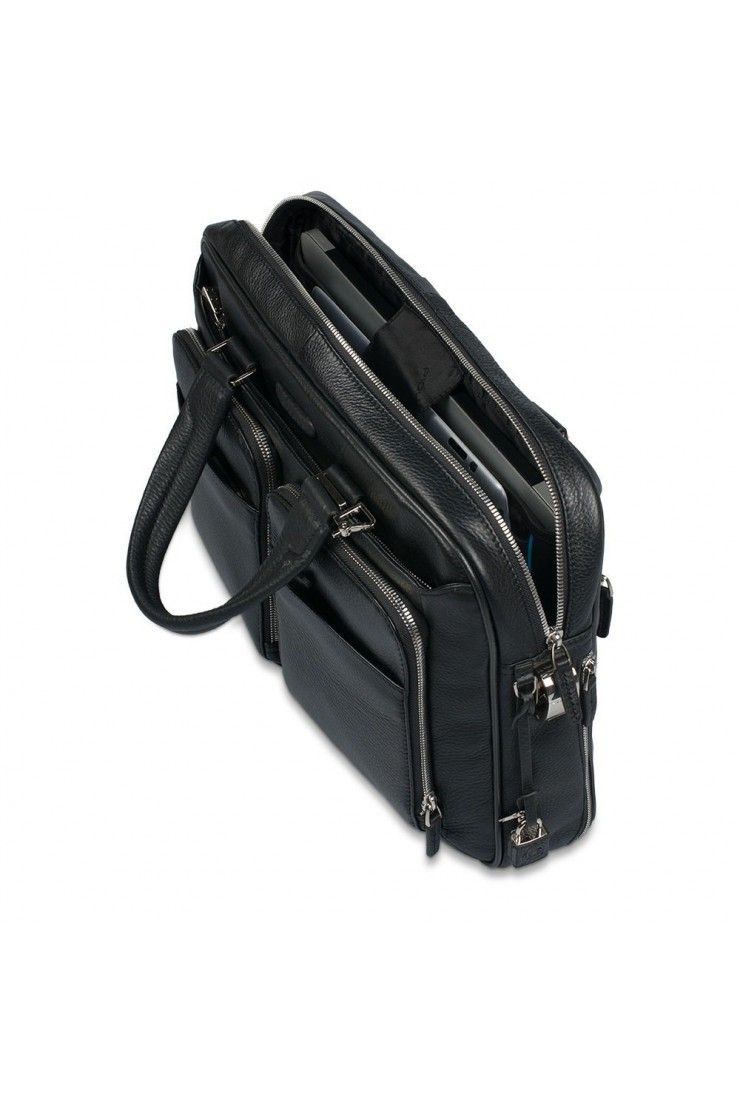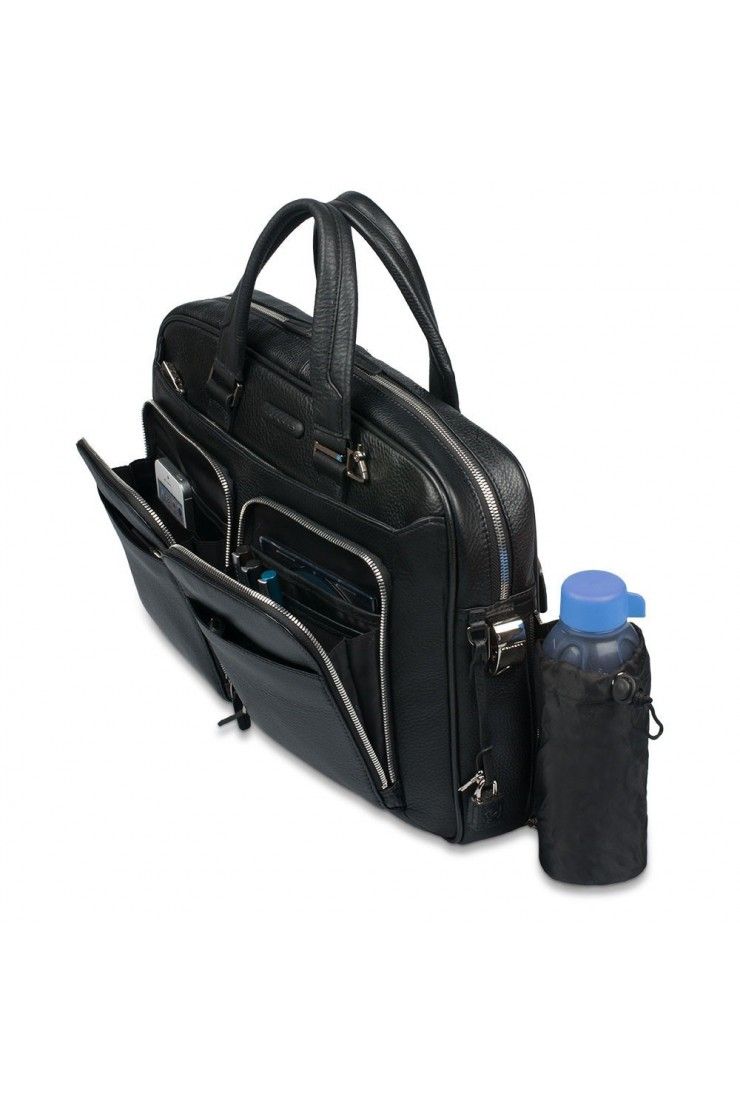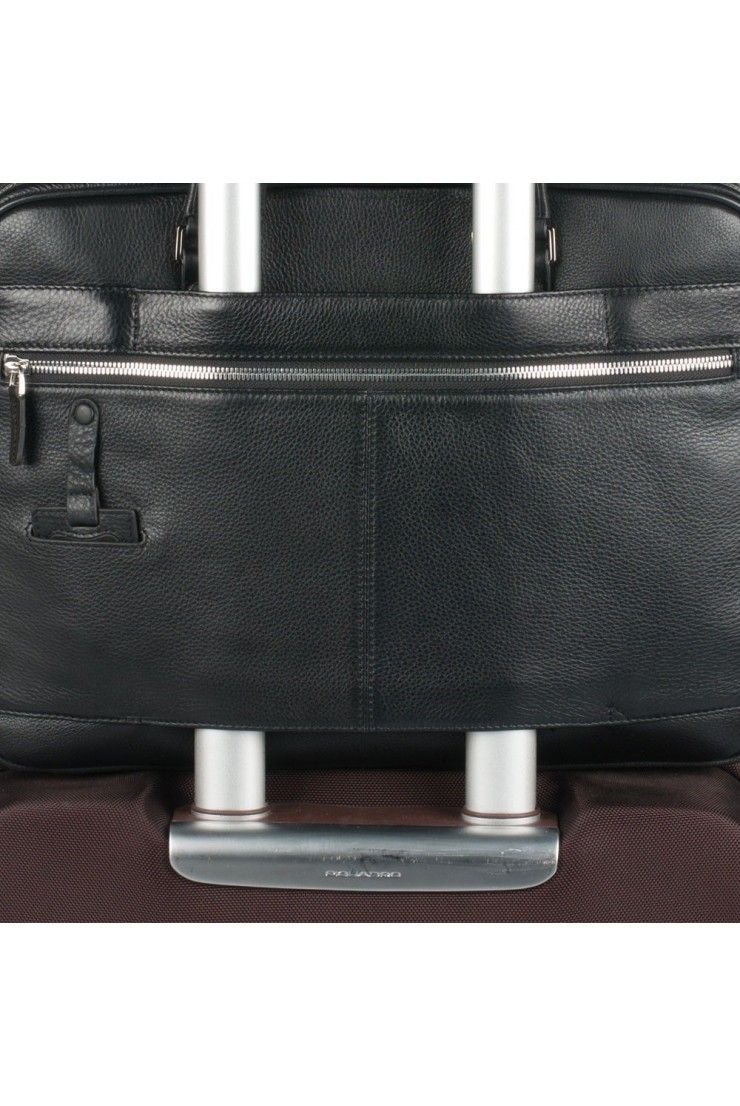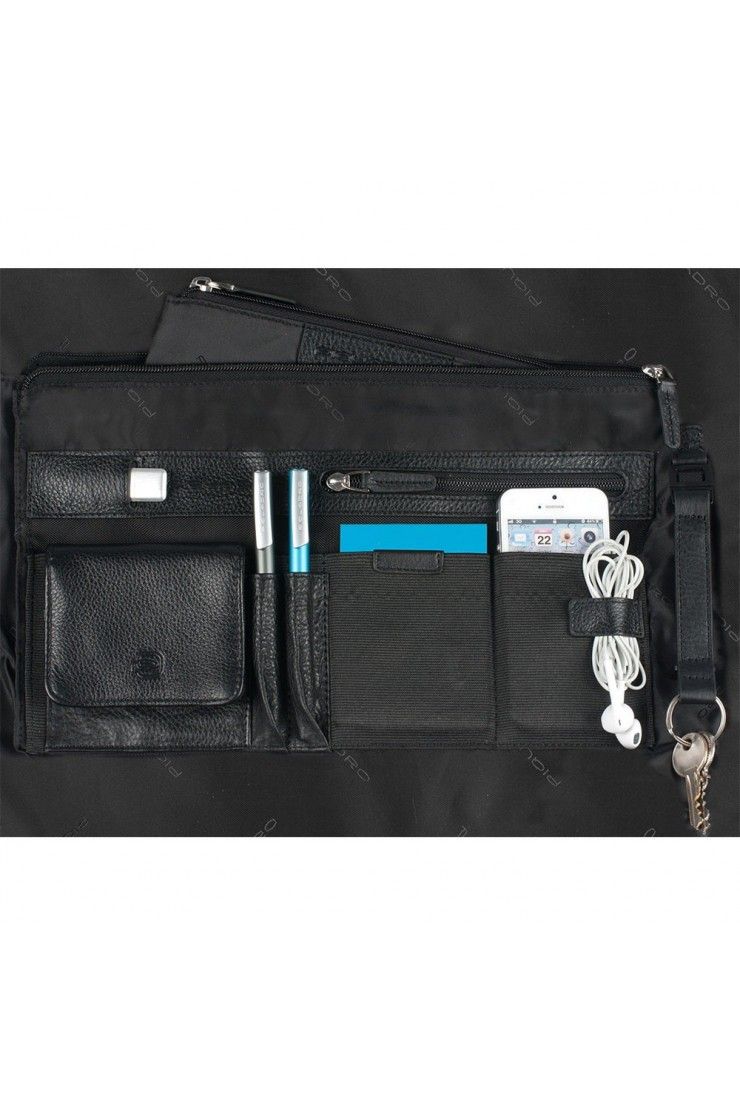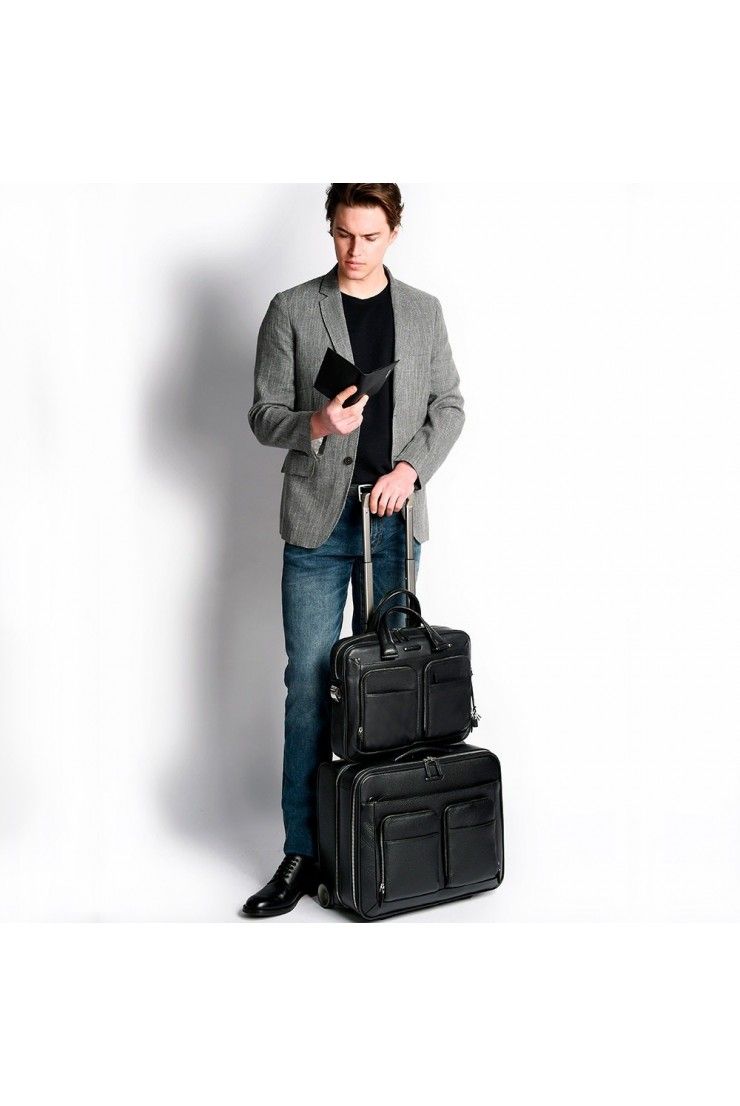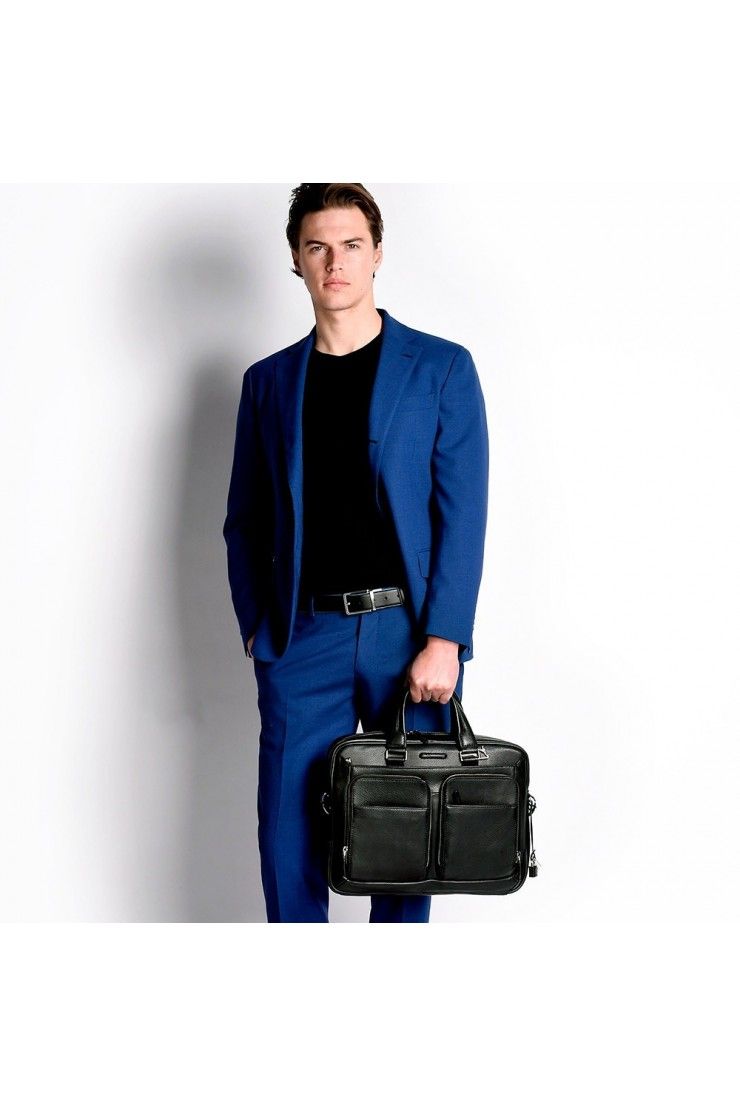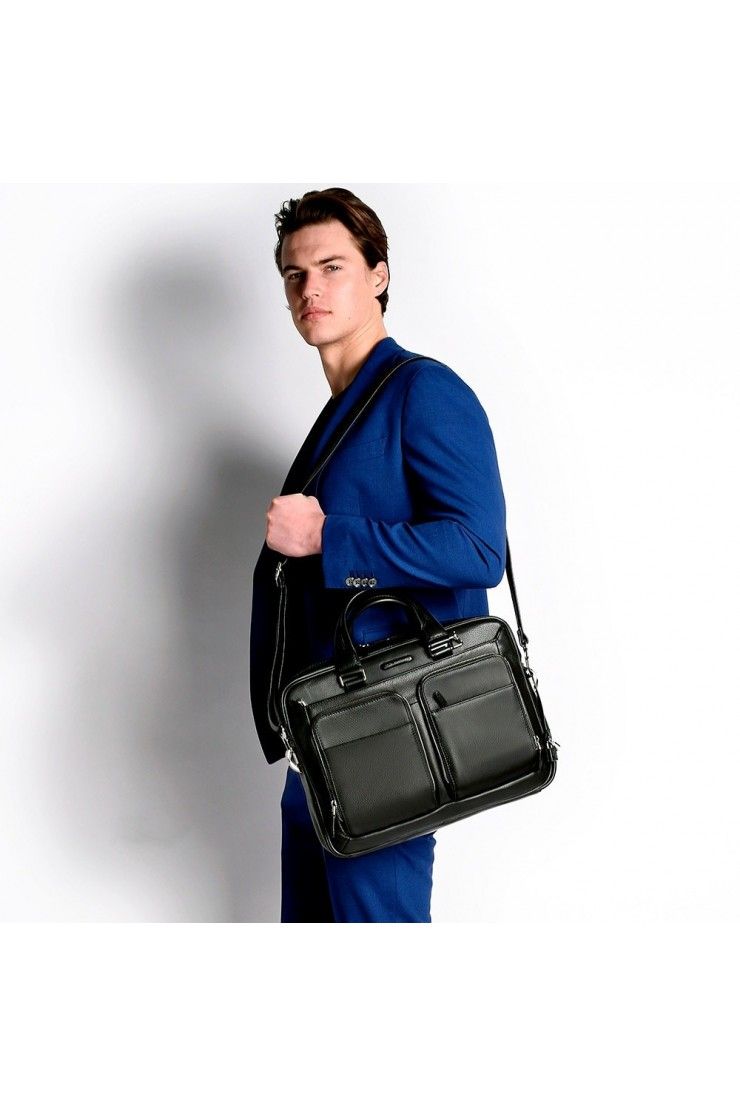 Premium laptop bag Modus by Piquadro made of Italian leather


This business bag by Piquadro is made from a Tuscan leather that has been tanned from plant tannins. Its uneven appearance is the result of a skilled, handcrafted process and a special washing procedure. The aim is to capture and reflect the warmth of natural leather.
Thanks to the unshakable patience of the master tanners, after the tanning, the hides are washed without chemical substances, dried in drums and laid out in such a way that the fibers relax. In this way, the material receives the color gradient, grain and softness that make every Black Square product unique and exclusive.

Material: Italian cowhide tanned with vegetable tannins

Carrying handle: two upper, comfortable carrying handles

Shoulder strap: Removable and adjustable shoulder strap

Zippers: Quality zippers

Outside pocket: 2 front pockets with zippers

Main compartment: 1 main compartment with laptop and tablet compartment.

Laptop compartment: padded notebook compartment 14 inches

Tablet compartment: padded tablet compartment up to 11 inches

Smartsleeve: Yes. Bracket to attach the briefcase to a trolley handle.

Pen holder: Yes


This product has been subjected to the following tests:

PH test: value must be between 3.5 and 4.5.

Durability of the handles: the product is loaded and hung on every handle and shoulder strap and subjected to multiple loads.

Oxidation test: Metal surfaces are tested for oxidation when they come into contact with water. This is determined by means of salt spray.

Color resistance test against water and sweat: Color must not fade and rub off on clothing.

Veslic test: To determine the leather's resistance to wear and tear, or discoloration. The leather is tested dry and wet under load.

Stain resistance test: tests the resistance of the leather to stains. Water is dripped onto the surface every 30 minutes and checked after 24 hours. There must be no tracks or waves.

Cross-cut test: The metal accessories are cut with a cutter to test the reaction of the material to wear.

Durability of the leather: An adhesive tape is attached to the leather and torn off several times. Thus the resistance of the leather production can be controlled.

With your purchase you support the market economy in Switzerland and preserve jobs.
Do you have any questions regarding the product? Please contact our
Customer service
.
Height

28.5 cm

Width

39.50 cm

Depth

10 cm

Weight

1.488 kg

Kategorie

Briefcase
Laptoptaschen

Guarantee

2 Years

Material

Leather
leather

Aussenfach

Ja

Made in Europe

Ja
Height

28.5 cm

Width

39.50 cm

Depth

10 cm

Weight

1.488 kg

Kategorie

Briefcase
Laptoptaschen

Guarantee

2 Years

Material

Leather
leather

Aussenfach

Ja

Made in Europe

Ja